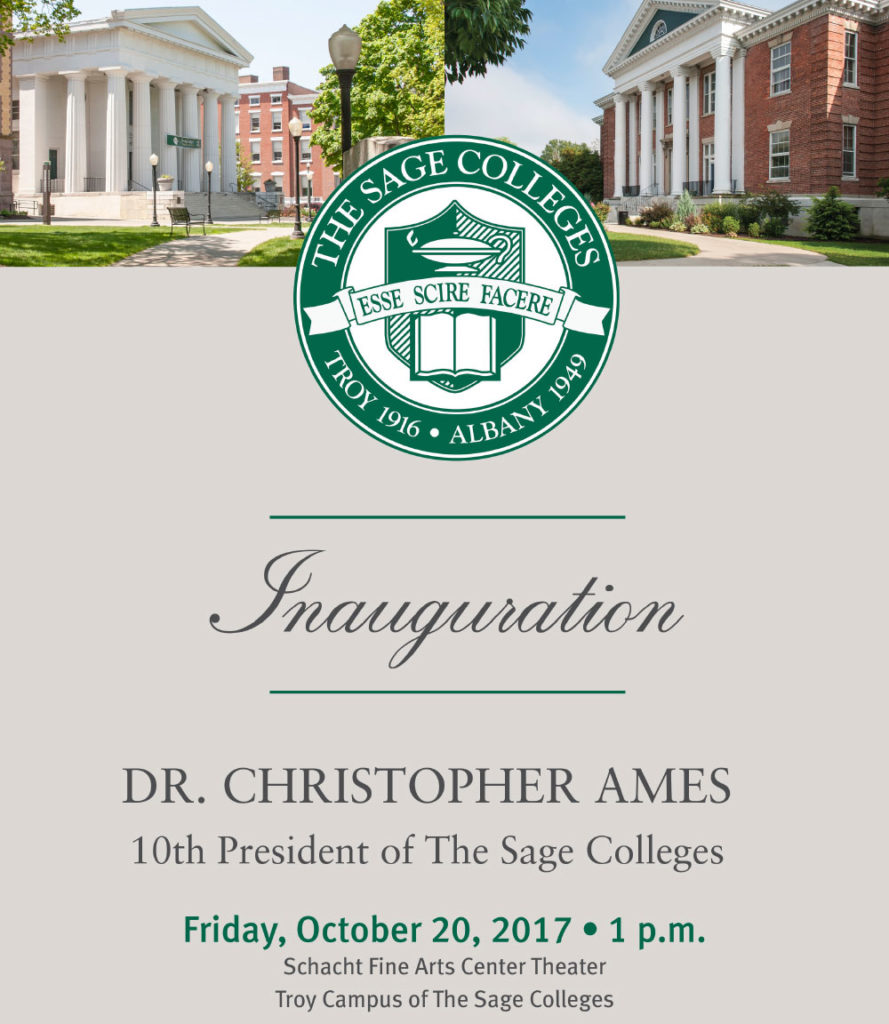 Dr. Christoper Ames will be inaugurated as the 10th President of The Sage Colleges on Friday, October 20, at 1 pm in the Schacht Fine Arts Center Theater.
Schacht Fine Arts Center
Troy Campus of The Sage Colleges
65 1st St.
Troy, NY 12180
There will be a reception immediately following in Robison Athletic & Recreation Center.
Note: The Inauguration will be recorded and posted to The Sage Colleges YouTube channel for on-demand viewing.
Designated parking will be available in the lot at the corner of River & Division Sts.
Inauguration Week Events
Lecture: Artist and Visual Designer Luba Lukova
October 17, 6:30 pm, Opalka Gallery
Artist Lecture: Paul Shaw, Curator the Exhibition Paper Is Part of the Picture
October 26, 6:30 pm, Opalka Gallery
The REV Presents: Poets Irish Cushing and Travis Macdonald
October 26, 7:30 pm, Carol Ann Donahue Collection in the Shea Learning Center
Fire Night Volume 2
October 28, 5 pm, The Armory parking lot
Inaugural Champagne Brunch
The Russell Sage College Alumnae Association will host a Champagne brunch on Sunday, October 21.
Learn more and RSVP at alumni.sage.edu