Dear Sage Community,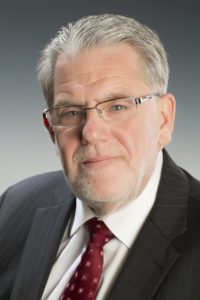 We are pleased to announce that The Sage Colleges named a new president today, March 1, 2017 after a nine-month national search. Christopher Ames, Ph.D., provost of Shepherd University in Shepherdstown, West Virginia, longtime literature professor, and published author, has been selected to lead Sage into its second century.
All faculty, staff, students, trustees and local alumni were invited to hear the announcement firsthand – and meet him in person. Although Dr. Ames will assume the post on July 1, he traveled to campus for the announcement and meet and greet receptions on both campuses.
He will be working with a transition team at Sage to help meet the people and make the connections he needs to become immersed in the culture. Arriving in the summer allows Dr. Ames to focus on meeting staff, alumni and friends first. When the fall semester begins, he will work with Provost Beatty to get to know all the faculty as soon as possible, and connect with students through student government, athletics, and student organizations and events. "Learning the culture and meeting the people that make up Sage is one part of the process," Dr. Ames said. "The other part is immediately evaluating and shaping the strategies that drive our revenue and will help secure our future. That means developing short, medium and long-term plans for building student recruitment and improving retention, and advancing the institution toward University status."
ABOUT THE NEW PRESIDENT
Since January 2013, Dr. Ames has directed academic affairs at Shepherd University, a public liberal arts university, where he also oversaw the NCAA Division II athletic program. He led the Martinsburg Center initiative, a satellite campus serving working adults pursuing graduate and undergraduate degrees and certificates. He has collaborated with the faculty on the creation of new programs, including a Doctor of Nursing Practice, a Master of Science in Data Analytics and Information Science, and new undergraduate degrees in Music Performance, Early Education, Engineering Science, and Health Promotion and Exercise Science.
"I'm fascinated by the institutional mix at Sage – a residential women's college in Troy, a co-educational undergraduate campus in Albany, and thriving graduate programs," Dr. Ames said. "Making sure those different elements complement one another and inform a Sage that is even greater than the sum of its parts – that is an opportunity that greatly appeals to me."
Dr. Ames taught 20th century literature and film for 15 years at Agnes Scott College, a liberal arts college for women in Atlanta. "I believe in the profound distinctiveness of the women's college and in the spirit of social change and inclusion that motivated the original formation of women's colleges."
Prior to joining Shepherd, Dr. Ames served as provost and senior vice president at Oglethorpe University, a private liberal arts college in Atlanta, and provost and dean at Washington College, a private, independent liberal arts college founded in 1782 in Chestertown, Maryland.
"I am a firm believer in liberal education, but I do not believe that the liberal arts should be sequestered into one world while professional programs are housed in another," Dr. Ames said. "If we believe in the power of broad liberal education, we believe in having liberally educated nurses, accountants, therapists, and managers, as well as professionally prepared artists, designers and social scientists. Sage has been dedicated to pragmatic liberal education from its founding, and I am convinced those values will inform the institutions that thrive in the century ahead."
A Phi Beta Kappa graduate of the University of Texas at Austin, Dr. Ames earned a Ph.D. in English Literature from Stanford University in Stanford, California. He is a graduate of Harvard's Institute of Educational Management and the Aspen Institute Executive Seminar on Leadership.
Dr. Ames has published two books: The Life of the Party: Festive Vision in Modern Fiction (University of Georgia Press, 1991), which was republished in 2010, and Movies about the Movies: Hollywood Reflected (University Press of Kentucky, 1997).
Dr. Ames and his wife of 23 years, Lauren, will relocate to the Capital Region in July. "We are excited about Troy and Albany as new places to explore but also a part of the country that very much feels like home," said Dr. Ames, who grew up in River Edge, Bergen County, New Jersey.
We are extremely pleased to have a person of Dr. Ames' character, caliber and experience to lead The Sage Colleges in a strong beginning to our second century. Please join in welcoming your new president at your first opportunity.
Best Regards,
Tip Simons
Chair, The Sage Colleges Board of Trustees
Patricia Timpano Sparrell RSC '78
Vice Chair, The Sage Colleges Board of Trustees
Chair, Presidential Search Committee