Christopher Ames
President
Christopher Ames is The Sage Colleges' 10th president. He joined Sage in July 2017 from Shepherd University, the public liberal arts university of West Virginia, where he served as provost. He previously served as provost and senior vice president at Oglethorpe University in Atlanta and as provost and dean at Washington College in Maryland. He is a graduate of Harvard's Institute of Educational Management and the Aspen Institute Executive Seminar on Leadership.
A Phi Beta Kappa graduate of the University of Texas at Austin,  Ames earned a Ph.D. in English Literature at Stanford University. He taught 20th century literature and film for 15 years at Agnes Scott College, a liberal arts college for women in Atlanta.
---
Rick Barthelmas
Vice President of Finance and Treasurer
Rick Barthelmas joined Sage in 2017, after 23 years with the State University of New York and Empire State College. Rick began his career at the SUNY system office, serving as an accountant, financial analyst and assistant director of business affairs. He then moved to the multi-location Empire State College where he was associate vice president for administration. Barthelmas holds a Bachelor of Science degree in Accounting and has been a CPA since 1994.
---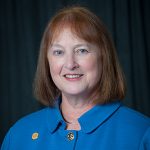 Susan Beatty, Ph.D.
Provost
Susan Beatty, Ph.D., was appointed provost of The Sage Colleges in 2014. She previously served as dean of the College of Liberal Arts and Sciences at Portland State University in Oregon; associate dean for the natural sciences and chair of the department of geography at the University of Colorado, Boulder; and a member of the faculty at the University of California, Los Angeles. She earned her bachelor's degree in Biology from Emory University and her doctorate in Ecology and Evolutionary Biology from Cornell University. Beatty is also a geographer who conducts research in forest ecology, soil science, climate and conservation. Her research has been funded by grants from the National Science Foundation, The Nature Conservancy, the National Academy of Sciences and the National Park Service. She has a research site at the Huyck Preserve in Rensselaerville, New York, and has been collecting data there since 1977.
---

Trish Cellemme
Vice President, Student Life
Trish Cellemme became vice president for student life at The Sage Colleges in 2005. She has also served as dean of students, associate dean of students and director of student services and residence life since joining Sage in 1997 as associate director of residence life on the Albany campus. Cellemme is the college's chief student conduct officer. She earned her bachelor's degree at Russell Sage College and her master's degree in Education from the College of St. Rose. She is a member of NAPA, the leading association for the student affairs profession; and the New American Colleges and Universities Board of Directors.
---

Rose Grignon
Executive Assistant to the President
Associate Vice President, Human Resources
Rose Grignon was named executive assistant to the president and secretary to The Sage Colleges Board of Trustees in 2007 and associate vice president for human resources in 2017. She previously served as director of human resources, director of budget, financial analyst and payroll supervisor. She joined Sage in 1977 as financial aid clerk. Grignon earned her MBA and bachelor's degree in business from Sage's School of Management.
---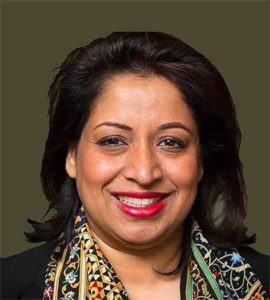 R. Lizzie Wahab
Vice President, Marketing and Enrollment Management
Lizzie Wahab joined The Sage Colleges in 2017, after serving as Associate Vice President at the University of New Haven in Connecticut. Ms. Wahab has worked in the American higher education leadership arena for over 16 years, and has experienced firsthand the truth that a strong education is the true leveler for all backgrounds. She earned her bachelor's degree in Biological Sciences from Wesleyan College, the first college in the world chartered to grant degrees to women. She completed her master's degree in Biomedical Sciences from the State University of New York, Buffalo and worked as a research scientist at Bristol-Myers Squibb Research Institute before transitioning to academic administration.
Since that time, Ms. Wahab has held leadership roles in enrollment management, marketing, financial aid, academic services and international programs at Immaculata University, Rosemont College, William Peace University and Wesleyan College. During her last tenure, the university enjoyed four years of strong and sustainable "first-generation" and international enrollment, advancing the institution's academic profile. Ms. Wahab brings The Sage Colleges enthusiastic and forward-thinking leadership to advance the institution's academic and social mission.
---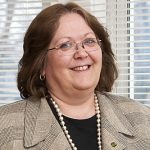 Deirdre Zarrillo
Vice President, Administration and Planning
Deirdre Zarrillo is vice president for administration and planning at The Sage Colleges. She joined the college as an academic advisor in Sage's Correctional Education Program in 1985, became associate dean of Sage Evening College in 1990 and chief information officer in 1997. Planning was added to her responsibilities in 2004 and in 2009 she was promoted to her current role. Since that time, she has also provided oversight to facilities, college services, public safety and conferences. Zarrillo holds a bachelor's degree from Villanova University and completed doctoral work at the University at Albany.