2017 NYSSOC Applications Due December 5, 2016 by Midnight
Download the 2017 NYSSOC Application
On the Character.org website under Application Process, you can download a copy of the application (PDF), review the Evaluator Checklist formerly known as the Capsule Summary Sheet, and check the timeline for important dates. Click on the Resources for Applicants, to locate additional resources including questions and possible evidence for each of the 11 Principles of Effective Character Education.
Next year is the 20th Anniversary of the Schools of Character program. All schools and districts that were designated National Schools of Character in 2012 or before are encouraged to re-apply to receive the National Designation again this year. Guidelines for these schools and districts are available at 2017 Application Guidelines for Schools and Districts Applying After Receiving the National Designation in 2012 or Before.
The application fee of $100 that was initiated last year to support the cost and development of the program is still in place. The fee does not have to be paid until the completed application is submitted. The fee is waived as part of a school's Character.org membership. If your school is not a member, you can pay with a credit card when you submit your application online.
If you would like more information, contact The Academy, email Dr. Philip Fusco or go directly to character.org to find out more information on how you can become a school of character.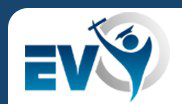 Educational Vistas, Inc is a major sponsor of this program.
Please lend a hand to build our Pyramid of Trust!
Your thoughtful contribution will make a huge difference to the mission of the Academy. Please download a printable copy of our Sponsorship Form.