Creating a Culture of Mental Wellness for Schools & Communities
What has been done? What do we need to do now?
A day for professionals in education, mental health and law to come together with parents and students to focus on mental health and school safety.
Wednesday, October 25, 2017
8:30 a.m. – 4:00 p.m.
The Armory at Sage College of Albany
140 New Scotland Avenue
Albany, NY
Price: $109 per session for CASDA members/$218 for non-members
***Participants will receive 6 hours of CTLE credit***
Today our students are facing pressures that may affect their lives in a variety of ways.  Mental health issues that are having an adverse impact upon students, include depression, suicide, opioid addiction, and much more.  As educators, we must be able to confront these issues thoughtfully by sharing best practices so that we are better prepared to help our students gain confidence to overcome these barriers to success.
This is the third in a series of conferences that address mental health and school safety.  The conference this year will focus attention primarily on school partnerships with outside agencies that are engaged with the work of promoting mental wellness.
Morning Keynote Speaker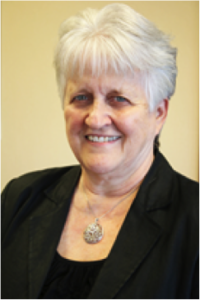 Dr. Ann Marie T. Sullivan, Commissioner of the New York Office of Mental Health, will provide a statewide perspective of the issues facing students and their families.  She will also provide some insight into best practices that are currently taking place throughout the state
Dr. Sullivan was confirmed by the New York State Senate as Commissioner for the New York State Office of Mental Health on June 20, 2014. New York State has a large, multi-faceted mental health system that serves more than 700,000 individuals each year. The Office of Mental Health (OMH) operates psychiatric centers across the State, and also oversees more than 4,500 community programs, including inpatient and outpatient programs, emergency, community support, residential and family care programs. As Commissioner, she has guided the transformation of the state hospital system in its emphasis on recovery and expansion of community based treatment, reinvesting over 60 million dollars in community services.  Working closely with all mental health providers and health plans, she is responsible for the movement of the health benefit for the seriously mentally ill into managed care beginning October 2015.  This new Health and Recovery Plan (HARP) benefit will embed in the Medicaid benefit critical recovery services such as crisis respite, peer, educational and employment supports.  She has also been instrumental in expanding services for the mentally ill in prisons and in expanding the much needed community based continuum of care for the seriously mentally ill leaving prison and returning to their community.
Lunch Keynote Speaker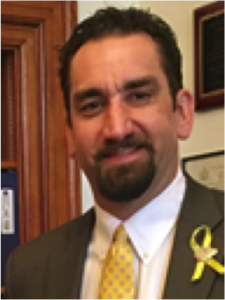 Jason Thomson, Superintendent of Delaware Academy, Delhi, New York, and students from Delaware Academy will address the fallout from "13 Reasons Why," a Netflix series about suicide.  The students will provide a thoughtful response to this series, in what they call "13 Reasons Why Not."
Conference Agenda
8:30 – 9:00 am
Registration: Coffee and Refreshments
9:00 – 9:15 am
Welcome
John Pelizza, Ph.D.— Dean of the Esteves School of Education
Janice White, Ed.D.—Chair of the Department of Educational Leadership, Esteves School of Education
9:15 – 10:30 am
Morning Keynote Address
Dr. Ann Marie T. Sullivan—Commissioner, New York State Office of Mental Health
10:45 am – 12:00 pm
Morning Breakout Sessions
Accessing Resources to Deal With Mental Health Issues
Rebecca Carman—Director of Middle School Guidance, Shenendehowa CSD
Tracy Gilbert—School Counselor, Shenendehowa CSD
Victimization: Learning About the Symptoms and Effects of Trauma
Kathleen Giarratano—Department of Forensic Mental Health, Sage Colleges
Charting the Way to Trauma Sensitive Classrooms and Schools: One District's Journey
Peggy O'Shea—Assistant Superintendent for Educational Services, Cohoes City School District
Cliff Bird—Principal, Abram Lansing Elementary School, Cohoes City School District
Laura Tarlo—Assistant Principal, Cohoes High School
School Social Worker, Elementary and Secondary Teachers—TBA
Center for Therapeutic and Academic Excellence Program
Hellen Squillace—Director of Special Education, East Greenbush CSD
Susan Rys—School Psychologist, East Greenbush CSD
12:00 – 1:15pm
Lunch Keynote Speaker
Jason Thomson—Superintendent, Delaware Academy
1:30 – 2:45 pm
Afternoon Breakout Sessions
Engaging Families in Youth Mental Health and Wellness: Strategies for the Educational Community
Amy Molloy – Director of Education, Mental Health Association of New York State
Serving the Social and Emotional Needs of Students: Operating a School Based Behavioral Health Services Clinic
Laurel Logan-King—Assistant Superintendent for Curriculum and Instruction, Ballston Spa CSD
Kathleen Chaucer, Ed.D.—Principal Milton Terrace Elementary School, Ballston Spa CSD
Pam Motler—Principal, Ballston Spa Middle School
Staff from Parsons Child and Family Center
Responding to the Need for a Culture of Wellness: Beyond Emergency Response
Peter Brown—Executive Director, Institute for Behavioral Healthcare Improvement
Creating a Culture of Social and Emotional Learning Through Mindfulness Practice
Kenneth Facin—Superintendent, Hoosick Falls CSD
3:00 – 3:45pm
Panel Discussion
Diana Wogan—Researcher, Social and Emotional Learning Research Alliance, REL-NEI
Kenneth Facin—Superintendent, Hoosick Falls CSD
3:45 pm
Summary and Conference Evaluation
Sponsors