Cohort 10
The Sage EDL program's current cohort began their studies in the fall of 2016, with the anticipated goal of completion in 2018. The members of Cohort 10 come from a variety of backgrounds and bring a wide range of experiences to the program.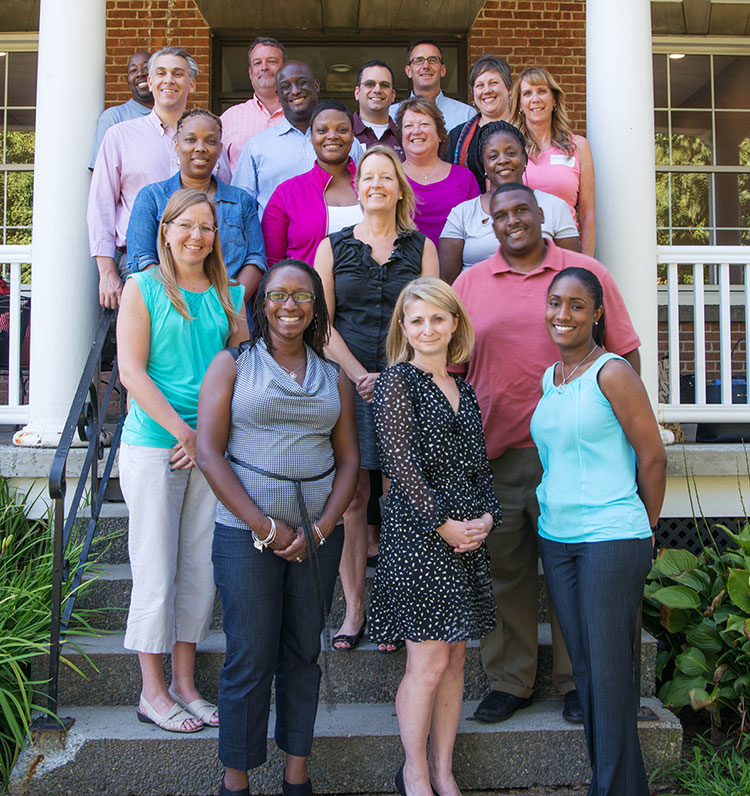 Chris Abdoo
I am the Assistant Superintendent for Support Services for the Burnt Hills-Ballston Lake Central School District.  The Ed.D program at Sage is an extraordinary opportunity to help me hone and improve my professional skills. In doing this, I'll be able to apply newly acquired skills toward the goal of enhancing our students' educational opportunities and keeping our focus on continuously improving student achievement."
Tiney Abitabile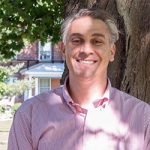 I am currently entering my 18th year in public educaiton, 14th at the Hudson City School District and 5th as the Principal of Hudson High School.  From this program, I hope to gain a greater grasp of systems leadership, which will enable me to become superintendent in a pubic school.
Lisa Buon
I am currently a Principal at Horizons on the Hudson Elementary School ( An International Baccalaureate School).  I hope to gain a deeper understanding of systems leadership and how to truly affect real change for our neediest students on the local and national level.
Nadine Dargan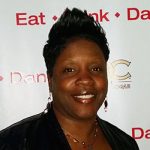 I currently serve as Principal at S.F.B. Morse Elementary School in Poughkeepsie New York.  Upon completion of my doctoral studies I plan to pursue the next stage of my career as Assistant Superintendent for Curriculum and Instruction, ultimately seeking a Superintendent position!
Wendy Diefendorf
Senior Director of Graduate and Adult Admission, The Sage Colleges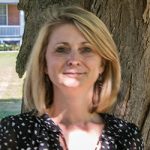 My goal is to research how universities can make a greater impact on the local community through educational and social programs. I am particularly interested in the relationships between universities and public schools.
Liz Fallo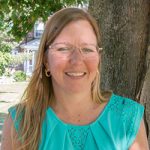 Peggy Fitzgerald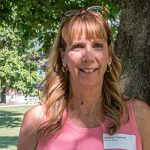 My current role in the Port Jervis City School District is the Chairperson for the Special Education Committee and Preschool Special Education Committee.  I hope to gain the knowledge of best practices coupled with leadership experience that will provide me the opportunity to reach my career goal of being appointed a System Leader as a School Superintendent.
Susan Kambrich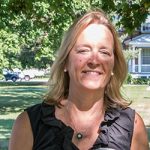 Freya Mercer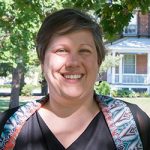 I am the K-12 Director of Humanities Integration at Saratoga Springs CSD. I support teachers and administrators as they work to improve the educational experience for all of our students. I am looking forward to immersing myself in educational research.
Yvonne Palmer
Jermaine Privott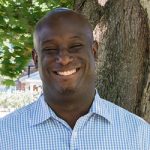 Mr. Privott serves as the Director of Academic Support and the Arthur O. Eve Higher Education Opportunity Program at the Sage College of Albany. A world traveler and lifelong learner with over 16 years of experience in higher education administration, Mr. Privott intends to contribute useful research to the field of leadership.
David Scott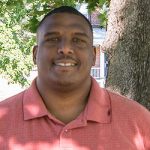 Doug Silvernell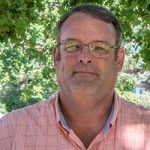 I am currently the Assistant Superintendent for 21st Century Teaching & Learning at the Saratoga Springs City School District.  I have joined the Sage program to further refine my leadership skills in the field of Education.
Phee Simpson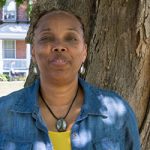 Jalinda Soto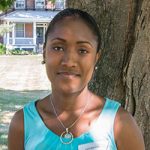 Currently, I oversee middle school programs as a principal for the Special Education Division at Capital Region BOCES. Expanding the way I think, increasing my knowledge and shifting my approach to the challenges that we currently face in education is what I hope to gain by participating in this program.
Mary Ellen Symer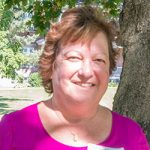 I am currently the Assistant Superintendent for Curriculum and Instruction for the Burnt Hills-Ballston Lake CSD. I am hopeful that the completion of the Ed.D. will provide me with an understanding of best practices in education to improve student achievement and development.
Mark Swain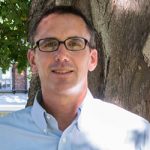 I am currently a full-time Business Instructor at Fulton Montgomery Community College (FM).  My goal from completing this program is to position myself to become a leader in the field of business and experiential education at the college level.
Dan Wilson
I am the principal of the E-TECH High School founded within Poughkeepsie High School.  I am hoping to increase my knowledge  of systems built at the district level of an organization.
Cohort 4 – New York City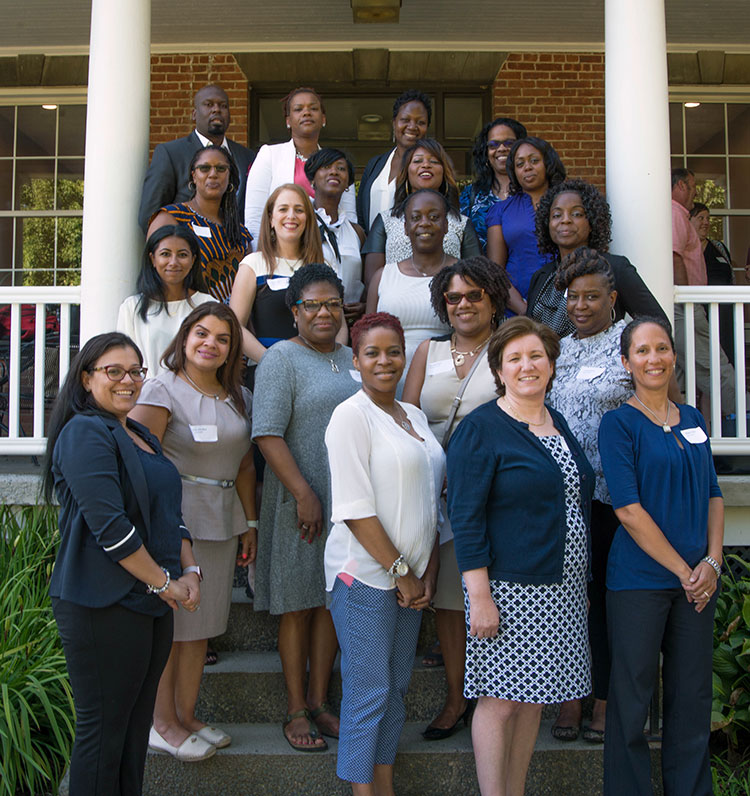 Raizy Blau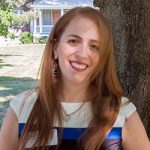 I am the Director of Literacy and Social Studies for District 75, which is the NYCDOE Citywide Special Education District, which covers all children with special needs across all five boroughs, totaling over 23,000 students.
My goals for this program are to delve into more research to improve instructional practices for all students, particularly those with special needs.  I want to learn how to reflect better as a leader and help develop those who work with me as leaders as well. I am a lifelong learner and want to keep challenging myself with more knowledge.
Jennifer Shirley Brown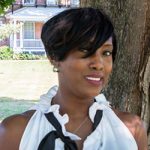 I am currently an Assistant Principal at Middle School 226 in Queens. My goal is to emerge from this program with the knowledge and insights that will allow me to become a successful system leader who positively impacts the lives of children.
Lisette Caesar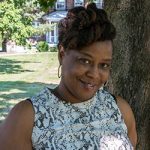 I am the founding principal of Mosaic Preparatory Academy (PS 375) in District 4, NYC.  My goal in participating in the program is to become a better and leader and help others become better leaders as well.
Samuelle Cineus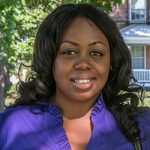 Patricia Cooper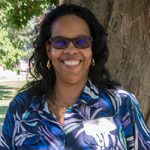 I am currently a Principal at PS 175 Queens, an elementary school.  My goals for this program are to graduate with a doctoral degree in educational leadership, to publish in scholarly journals and teach at the college or university level.
Tyiba Rashid Dougherty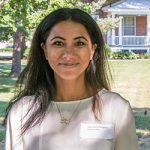 I am currently an Advance Lead at Brooklyn South Field Support Center.  My goal for participation in the Sage program is to grow professionally and create a venue for further development in the education world.
Milagros Dueno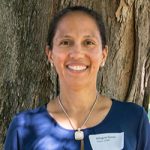 I am an Assistant Principal.  My goal is to complete the EDL program and be able to continue my work with teachers, children and their families.  I would like to move on to becoming a principal in the future.
KerryAnn Hazell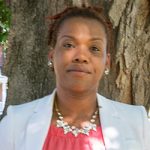 I am an educator, currently working as a Principal. This is my second year in a Pre-K to 8th Grade School, PS/MS 46 – The Arthur Tappan School, in Harlem, New York City District 5. One of my main goals after the completion of this program is to continue to work for the next 11 years for the New York City Department of Education. After which, I will move into the private sector to work for a foundation, which influences and/or impacts public education.
Ivelisse Hernandez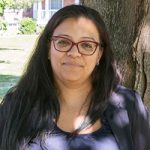 I am currently an assistant principal at an elementary school in Corona, Queens. This is my fourth year as an assistant principal and my fifteenth year in the Department of Education. My goal for participating in the Sage program is to improve my leadership skills, become a professor and teach future educators at the college level and to be a principal.
Tammy N. Holloway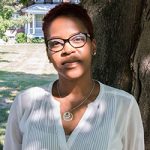 My current position is as principal of a NYC Department of Education middle school. My goals are to deepen my thinking to improve my skills as an educational leader and eventually a leadership consultant.
Rosalind Hoyte-Igbokwe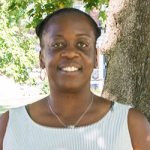 I am the Principal of 07X277.  I previously served as an assistant principal for 10 years in District 11.  My goals are to further my knowledge in education in order to better serve our students and staff and to prepare for a career after retirement from the NYCDOE.
Rosemarie Jahoda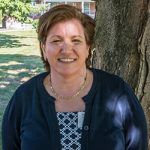 I am the Interim Acting Principal of Townsend Harris High School (THHS) in Flushing, NY. My Sage EDL program goals are to improve student learning, to effectively lead THHS, to conduct authentic research, and to inform educational policy.
Nia Johnson
Michele Luard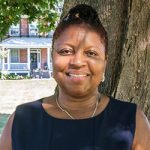 Currently I am the Principal of Ronald Edmonds Learning Center II. My goals for this program is to enhance my leadership.
Antoinette Martin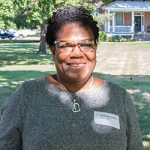 I am currently an Assistant Principal in a NYC High School.  I supervise a total of 15 teachers in the several departments: English, Spanish, Communication Media, Art, Music and ISS (Special Education).  I have joined the Sage College Doctoral program to strengthen my Leadership skills and to be able to inform policy around education for our current student population in the NYC area.
Lucia Perez-Medina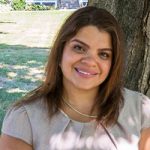 I am currently working as an ELL Services Administrator for the Brooklyn South Field Support Center. I provide instructional and compliance support to 38 schools in District 20.  My goal for participation in the Sage program is to obtain my doctorate degree and contribute to the world of research, particularly with Educational Policy regarding ELLs and students with disabilities. Another goal is to enhance my opportunities to teach graduate courses to future educational candidates.
Stanley Moise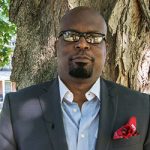 Louisa Hanchard Palmer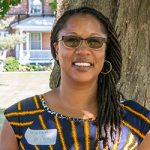 Director
Principal Candidate Pool, Office of Leadership
Division of Teaching & Learning NYCDOE
My desire is to use my new found knowledge, passion and research to make a global impact on educational pathways for the "Have Nots."
Anissa Reilly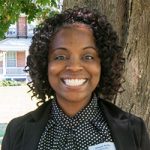 I am currently a principal of an elementary school in district 9 in the Bronx. I have held this position for the last 10.5 years. I am in the program to add more skills to my leadership development skill set in an effort to strengthen my ability to develop leaders on a national and global level.
Sandra Soto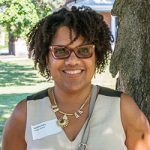 I am currently the Principal of Brooklyn Arts and Science Elementary School in Crown Heights, Brooklyn.  I am excited to learn all I can about leadership so that I can influence future leaders and the generations of students they will impact.
Rushell White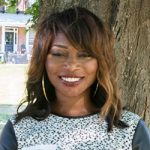 As a student at The Sage Colleges pursuing a Doctorate Degree in Educational Leadership, my goals are to improve my current role as a Principal of a Middle School while preparing for new leadership opportunities. Engaging in this program will provide me with proven and effective practices to broaden my horizon as a consummate leader.