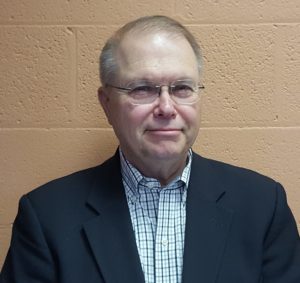 Assistant Professor
Esteves Education Building, Room 203, Troy Campus
[email protected]
518-244-2070
Education
2008-2010 Sage Graduate School – Doctorate in Education Leadership
(December 2010)
1981-1986 University at Albany – Masters in Educational Administration '84
Certificate of Advanced Study in Ed. Admin. '86
1974-1977 University at Albany – Masters of Arts (History/Education)
1969-1973 Siena College – BA History/Education
Courses Taught
EDL 741 – Foundations of Inquiry I; EDL 746 – Research Methods I; EDL 747 – Research Methods II; EDL 755 – Doctoral Research I
Research Interests
System Leadership, School District Collaboration, Organizational Culture, Teacher Leadership
Professional: I have thirty-eight years experience as a teacher and school district administrator. I taught 7-12 social studies for the Green Island Union Free School District from 1974 – 1984. In 1984 I became K-12 principal for the Heatly School School in Green Island. In 1991, the Maplewood-Colonie Common School District offered me the position of Superintendent. I remained in the position for seventeen years. During 2007-2008, I guided the Maplewood district through the reorganization process with the North Colonie Central School District. As part of my doctoral work, I studied successful and unsuccessful school mergers and the implications for future reorganization studies. I have also shared my expertise on reorganization through presentations for the Capital Area School Development Association and the Regional Education Laboratory for the Northeast and Islands
Biography
Since 2012, I have work closely with the Regional Education Laboratory for the Northeast and Islands (REL-NEI) through the Northeast Rural Districts Research Alliance. Since October 2015, I have been a member of the Governing Board for REL-NEI.
Education: I received a BA in History from Siena College. He also received a MA in History/Education and a MS and CAS in Educational Administration from the University at Albany. My Doctorate in Educational Leadership was conferred in December of 2010.
Personal: My wife Kate and I have been happily married for thirty-three years and have two wonderful children. Our son Jerome (J) works in the Communications Office at CASDA, the Capital Area School Development Association. Our daughter Alexandra is a Chemical Engineer and works for Millipore Sigma north of Boston.
Interests
Reading, Biking, Carpentry, Travelling
Last book read
Leadership in Turbulent Times, by Doris Kearns Goodwin