Office Coordinator, Esteves School of Education
Accreditation & Assessment Administrator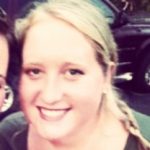 37 1st Street, Dean's Office, 3rd Floor, Troy
518-244-2326
[email protected]
Education
Currently working on M.S. in School Counseling @ Sage Graduate School
B.A., Psychology, Siena College
A.A.S., Business Administration, Hudson Valley Community College
Job Responsibilities
Serve as campus-designated coordinator responsible for accessing edTPA protected website information on a continual basis; participate in forum discussion on edTPA website; keep dean, faculty and candidates updated on changes, regulations, etc.

Schedule and organize edTPA webinars for faculty and student candidates.
Serve as the contact person for the retrieval of candidate score data.
Maintain current copies of Local Evaluation Rubrics and all workbook materials in LiveText.
Provide support for LiveText issues for all faculty, students, supervisors, staff, and cooperating teachers.
Create & upload student surveys for student teaching candidates' cooperating teachers; run data from each placement survey and distribute to supervisors, chairs and faculty.
Collect and process cooperating teacher payments.
Interest/ Hobbies
I love to travel and spend time with my friends & family.