Assistant Professor, Physical Education, Professional Education Program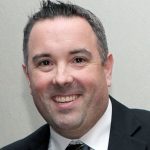 Robison 116, Troy
518-244-6883
[email protected]
Education
Ph.D., Physical Education Teaching and Administration, Springfield College (MA).
M.S., Physical Education, Initial Teaching Licensure, Springfield College (MA)
B.S., The Music Industry, The College of Saint Rose
Professional Education Certifications
New York State Initial Teaching Certification, K-12 Physical Education
Massachusetts State Initial Teaching Certification, K – 12 Physical Education
American Red Cross First Aid/CPR/AED
American Red Cross Lifeguarding Certification
American Red Cross Water Safety Instructor
Courses Taught
PED 110 – Movement Concepts
PED 303 – Tactics/Skills, Invasion/Target
PED 308 – Movement Education and Gymnastics
PED 310 – Measurement and Evaluation in PED
PED 312 – Instructional Strategies for Secondary PED
PED 330 – Cooperative Games
PED 355 – Motor Learning
PED 407 – Physical Education Student Teaching (K-12)
PED 409 – Coaching Theory
PED 420 – Organization and Administration of PED Programs
NCAA Athletics
2011 – 2015 Head Women's Lacrosse Coach, The Sage Colleges
Service
Chair of ESE Technology Committee
Member, Sage College of Albany Curriculum Committee
Member, Committee on Academic Retention and Recruitment
Partnerships
PDS School – Watervliet MS/HS
Professional Development Session for Albany City School District Physical Education Staff
Accomplishments/Presentations/Research
Stapleton, P., & Jones, S. (March, 2017). Conquering edTPA Through Effective Teaching. SHAPE National Convention, Boston, MA.
Stapleton, P. (February, 2013). Utilizing PDS to prepare PETE Candidates. Professional Development Schools Conference in New Orleans, LA.
Stapleton, P. (March, 2014). Examining the School-University Partnership Through the Professional Development School Model in Physical Education. MAHPERD Spring Conference at Westfield State University, MA.
Thesis: The influence of a physically interactive video game on heart rate and enjoyment for adolescent girls