Assistant Professor, Educational Leadership
518-491-6473
[email protected]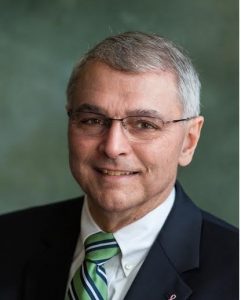 Prior to joining The Esteves School of Education, Bob was Executive Director of The NYS Council of School Superintendents for six years. He is an experienced school leader having served as a school superintendent in PA, NH, and NY for over three decades.
He has been the recipient of many honors and awards during his career. Including: selection for a Charles S Mott Foundation Fellowship and The NYS Association of Woman Administrators Leadership Development Award.
Bob holds a Ph.D. in Educational Leadership from The University of Connecticut, a M.A. in Educational Leadership from Central Michigan University, and a B.S. in Elementary Education from Worcester State College.
He is delighted to be a member of The Sage EDL Team and to continue to pursue his passion of contributing to leadership development.