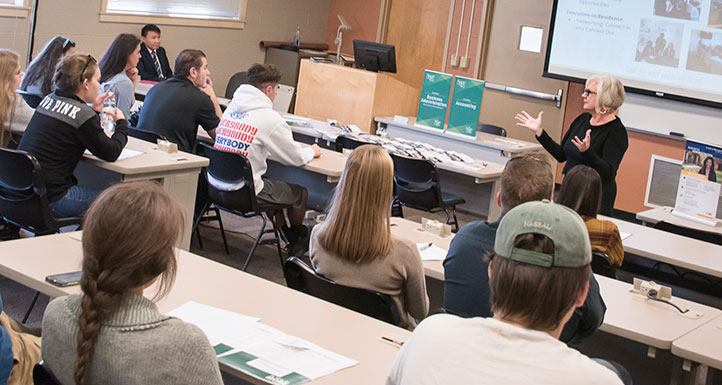 The professional Master of Business Administration program at Sage Graduate Schools is designed to develop leaders who can manage complex organizations and who have the desire and capacity to move into high level positions.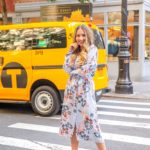 Lauryn Goldstein's MBA from Sage translated into quick career success, first in human resources at Ralph Lauren, then as a compensation and benefits coordinator at Louis Vuitton. Read more.
The M.B.A. degree is offered at the graduate-level School of Management, with classes available at Sage College of Albany, our satellite campus in Saratoga, and online.
For nearly three decades, Sage M.B.A.s have taken major leadership roles in business, government, healthcare and non-profit organizations. Top management positions are well within the reach of our graduates.
The Sage M.B.A. is particularly tailored to professionals in the workplace. The M.B.A. program is contemporary, practitioner-oriented, and includes behavioral aspects of management. Thanks to our flexible schedule, with evenings, weekend, summer, and online courses, even the busiest student can complete their degree within two years. When combined with business experience, the Sage M.B.A. develops leaders prepared to make effective decisions in any organization.
Students can choose from among several specialized courses in fulfilling their elective category, or opt to concentrate in:
Business Strategy
Finance
Marketing
Human Resources
These concentrations are structured to cover the knowledge and skills central to establishing competencies in the area most critical and interesting to the student.
Students who do not want an area of concentration may choose from a range of traditional M.B.A. electives and/or may elect to take graduate courses in other programs. For example, the student can complete their nine credit hours requirement by choosing from complementary graduate courses in areassuch as Health Services, Community Psychology, or Education.
Sage In Saratoga
Sage's M.B.A. program is now offered at the Malta Tech Park, conveniently located in Saratoga County. Make the Professional Connection at Sage in Saratoga.
---
The Board of Commissioners of the International Accreditation Council for Business Education (IACBE) is pleased to announce that the School of Management at The Sage Colleges has been granted first-time accreditation. The School of Management has demonstrated a commitment to continuous improvement, excellence in business education, and advancing academic quality.

Application Requirements
Official transcripts from all post-secondary institutions attended
Two letters of recommendation
A 1-2 page career goals essay
A current resume