B.S. in Physical Education
The Physical Education Teacher Education  (PETE) program is part of the Professional Education Programs (PEP) at the Esteves School of Education.
The Bachelor of Science degree requires 120 semester hours of course work including field-based coursework and a field-based internship. The teacher licensure option prepares teacher candidates to teach physical education in grade levels from kindergarten through secondary school. The teacher licensure program is fully accredited by the National Association of Sport and Physical Education and the National Council for the Accreditation of Teacher Education.
Working with schools and professionals throughout the Capital District provides Sage Physical Education majors with unique and varied experiences teaching Kindergarten through twelfth grade students.  Sage physical education majors experience a wide range of physical education programs and teaching experiences.  Our program offers small classes, ensuring a warm student interaction with faculty members.  Faculty members offer a supportive environment and are available to help teacher candidates throughout their program of study.  With a strong foundation in the sciences of physical education, our program offers a focus on inclusive standards-based instruction while preparing students for the teaching profession.  Upon graduating your Sage Physical Education degree allows you to enter teaching, coaching, and other related professions.
In the News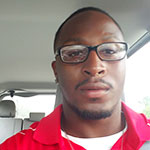 ZaQuan Irby, a student in both the undergraduate Physical Education Teacher Education program and the Master of Science program in School Health Education, was featured by Time Warner Cable News – Albany as a future leader in the community. ZaQuan is a dedicated student, father, and professional, working towards degree completion at both the undergraduate and graduate levels.
Check out the 4+1 Program!
Students completing PE program should consider continuing at Sage to complete and acquire a master's degree in School Health Education (requiring a student teaching experience). This degree fulfills the master's requirement as part of professional certification from The New York State Education Department.  Students must complete the application process, have a minimum GPA of 3.0, and be recommended by their advisor to enter the 4+1.
Undergraduate physical education majors may take up to four graduate courses in School Health Education as part of their undergraduate course load.  Following this path the Master of Science in School Health Education can be completed in one calendar year upon successful completion of the Bachelor of Science in Physical Education. Graduate classes are offered in the evenings, weekends, and online!
Contact Dr. John Pelizza for more information at [email protected].