Here at Russell Sage College, we take great pride in the education we have provided to women for just over a century. As an alumna of RSC, I take particular personal pride in the Russell Sage experience and our motto, "To Be, To Know, To Do." Sage is a premiere private college for women in the Northeastern U.S. that combines liberal arts with professional studies, offering a transformative educational experience that begins in the first year with WORLD 101: Reading Women's Voices and Developing Our Own. WORLD is our unique general education program and stands for "Women Owning Responsibility for Learning and Doing."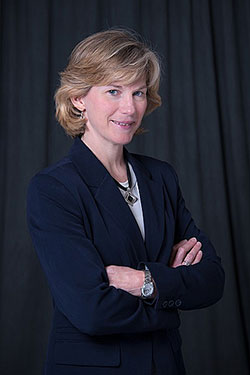 Personal attention is another hallmark of a Sage education. Our students have the benefit of learning in small classes (our average class size is 18) taught by faculty members who are committed to helping students broaden their interests and discover their passion for learning. It is in this close-knit and supportive environment that life-long friendships are formed.
A Russell Sage education prepares students for the future by emphasizing critical skills such as writing, speaking, leadership, teamwork, critical analysis and problem solving, as well as creative and imaginative thinking. And because we live in an increasingly global society, we strive to grow students' intercultural knowledge and awareness of global issues through a combination of an innovative curriculum, campus and community activities, engagement with international students and well-travelled faculty, and study abroad opportunities.
At Russell Sage, students are immersed in an interdisciplinary environment designed to foster personal, professional, and intellectual growth; we create "Women of Influence," ready to lead, succeed, and continue to learn.
As a women's college, we are particularly please that Merriam-Webster's Word of the Year for 2017 is "Feminism." According to Merriam-Webster, current definitions of feminism include "the theory of the political, economic, and social equality of the sexes" and "organized activity on behalf of women's rights and interests." It is incredibly fitting that Russell Sage was the host for this year's Capital District Feminist Studies Consortium Conference on January 31, 2018.
I invite you to visit our campus in the historic district of Troy, NY to learn more about Russell Sage College and the exceptional educational experience we provide. In the meantime, please explore our website to learn more about our degree programs, Honors Program, internship and undergraduate research opportunities, and so much MORE.
Deb Lawrence, Ph.D.
Dean of Russell Sage College
Contact Dean Lawrence
[email protected]
518-244-2466