Lecturer of Physics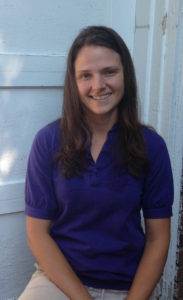 Rathbone 102, Albany Campus
518-292-1794
[email protected]
Education
Ph. D, Atmospheric Sciences
Courses Taught
General Physics (PHY-101/102, PHY-101L/102L)

Energy and the Environment (SCI-105)
Research Interests
Mid-latitude general circulation, including storm tracks, jet streams, eddy-mean flow interactions, upstream seeding.
Effective teaching methods & activity-based learning.
Publications
Smyth R, Penny S, Gervich C, Sethi G, Leibensperger E, Batur P, Regulating Carbon Emissions (2017). Peer-reviewed module developed for undergraduate courses.
Penny S. M., Battisti D. S., and Roe G.H. (2013), Examining Mechanisms of Variability within the Pacific Storm Track: Upstream Seeding and Jet-Core Strength, J. Climate.
Bershaw J., Penny S .M., and Garzione C. (2011), Stable isotopes of modern water across the Himalaya and Tibetan Plateau: Implications for estimates of paleoelevation and paleoclimate, JGR Atmospheres.
Penny, S.M., Roe, G. H., and Battisti, D. S. (2010), The source of the midwinter suppression in storminess over the North Pacific, J. Climate.