Assistant Professor: Law & Society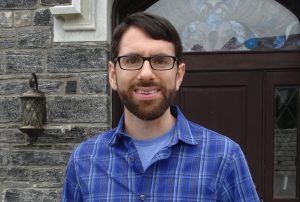 Armory 208, Albany
518-292-1970
[email protected]
Education
Ph.D., University at Albany, State University of New York
M.A., Fordham University
B.A., Saint Anselm College
Best Teaching Moment
Whenever a student connects a difficult course concept or topic to their own interests or experience and shares this connection with the entire class so that everyone gains new insight into the social phenomenon under discussion.
Research Interests
My research adopts a cultural sociology framework to examine the roles of media, technology, and popular culture in civil society. In particular, I'm interested in how different social groups use entertainment media such as video games to promote social solidarity and explore pertinent sociopolitical issues. Additionally, I apply insights from these research areas to help develop innovative game-based learning software and other applications.
Hobbies
Running, playing video games, watching films, cooking, and traveling
Profile
I am an enthusiastic teacher and researcher that is deeply committed to producing and sharing valuable social research. My primary teaching objective is to help students recognize how we can use a sociological imagination to enhance our understanding of the social world and thus better address significant social issues. I'm always eager to share insights from the latest works on topics that resonate with my students' own interests and I'm constantly searching and experimenting with new learning techniques.