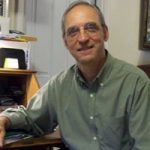 Professor, Chemistry and Biochemistry
Science Building, Albany
518-292-1739
[email protected]
Education
Ph.D. (curriculum and instruction), University at Albany of the State University of New York.
Dissertation:  Inquiry and Concept Formation in the General Chemistry Laboratory:  The Effects of a Constructivist Method of Instruction on College Students' Achievement, Conceptual Change, Attitude and Perception. (Committee Chair:  Dr. Ted Bredderman)
M.S. (chemistry), University at Albany of the State University of New York.
Thesis:  Spectroscopic Studies of Cobalt(II) Halide-Aluminum Halide Complexes in Aliphatic and Aromatic Solvents. (Research Advisor:  Dr. Robert Frost)
B.S. (chemistry-ACS Certified), City College of the City University of New York.
Senior research project: Investigations into the Photochemistry and Photo kinetics of Inorganic Processes.
Certifications
Permanent Teaching Certificate (9-12 General Science & Chemistry), New York State Department of Education .
Courses Taught
CHM 111-112 General Chemistry I and II w/Lab
CHM 205 Chemical Analysis
EDU 315 Science Methods
Research
Chemistry education or the study of the teaching and learning of chemistry including understanding how students learn chemistry, how best to teach chemistry, and how to improve learning outcomes by changing teaching methods within many modes, including classroom lecture, on-line activities (Moodle), demonstrations, and laboratory inquiry-based activities.
Accomplishments
2006, July.  Presented paper at a symposium at the 19th Biennial Conference on Chemical Education held at Purdue University from July 30-Aug 3, 2006.  The symposium was entitled, "Student Response Systems in General Chemistry."  The presentation was entitled, "The Effects of a Personal Response System on Achievement and Attitude of General Chemistry Students."
2004, July.  Organized and -presented a paper at a symposium at the 18th Biennial Conference on Chemical Education held at Iowa State University from July 18-22, 2004. The symposium entitled, "Implementing Inquiry-Based Instruction and Assessing Student Outcomes", also included presentations from faculty from Purdue University, Hood College, and the University of Ankara, Turkey. Presentation was entitled "Implementing inquiry-based science standards through the use of computer-interfacing activities in physical science and chemistry laboratory programs", described two inquiry-based programs used successfully at the Sage College of Albany and discussed the outcomes of two studies to determine the effectiveness of this type of instruction.
2003, November.  Participant and panel responder for a session on Elementary Science methods Courses at the 108th ST ANYS Conference at the Nevele in Ellenville, NY from Nov. 1-3, 2003.
2002, June Featured speaker and workshop facilitator at the Annual New York State LEAH Convention in Syracuse, NY May 31-June 1.  Title of workshop: Home-School Science: Teaching the wonder in the ordinary using a process/inquiry approach.
2001, November     Presentation at the Fall 2001 Founders Seminar at Russell Sage College: Contingency and its meaning in Science.
2000, October Presentation at the Phi Theta Kappa, International Honor Society for Two Year Colleges, Lecture Series, In the Midst of Water: Origin and Destiny of Life ,  at The Sage Colleges, Albany, NY: The Unique Properties of Water as Evidence of Intelligent Design.
2000, August Presided over and presented at the Symposium on Cooperative Learning in the Chemistry Classroom  at the 16th Biennial Conference on Chemical Education, University of Michigan, Ann Arbor from July 30th to August 3, 2000. Paper entitled: Promoting Inquiry in General Chemistry through Computer-Interfaced Kinetics Experiments.
2008, July.  Presented paper at a symposium at the 20th Biennial Conference on Chemical Education held at Indiana University from July 27-31, 2008.  The symposium was entitled, "Research in Chemical Education". The presentation was entitled, "Success or Failure: Possible correlates related to student performance in general chemistry."
Honors Received
Outcomes Assessment Grant-2007
Froman Fellow-2003
Phi Theta Kappa Teacher of the Year-1993
Listed in "Who's Who Among America's Teachers"
Service
Chair, Middle States Self-Report Steering Committee 2008-2010
Member, Academic Information Technologies Committee 2005-2008
Member, Sage College of Albany Curriculum Committee 2000-2005
Personal Information
Hiking (member of the Adirondack Forty-Sixers and Adirondack Mountain Club), tennis, stamp collecting, member of the Board of Ministry of Loudonville Community Church.