Assistant Professor, Computer Science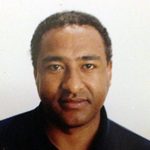 Armory 200, Albany
518-292-1908
[email protected]
Education
Ph.D., University at Albany, State University of New York
M.S., Syracuse University
B.A., State University of New York at Oswego
Best Teaching Moment
Seeing my students take-off with their career in IT and continue their studies at the graduate–level. 
Profile
Dawit is currently an Assistant Professor and faculty program director for the CIS and IT-Cybersecurity programs at The Sage Colleges, and recently received the faculty of the year award for Excellence in Teaching and Academic Advising. Previously, he was a Visiting Assistant Professor at the College of Engineering and Applied Sciences, University at Albany, State University of New York.  He received the President's Award for Excellence in Teaching in 2011.  He has also served as a Lecturer/Instructor/ Course Developer at the State University of New York at Oswego, Hudson Valley Community College, Excelsior College and Syracuse University.  He has also been a software engineer and a system consultant at various organizations in New York. 
He has published and presented in major journals and conference proceedings.  His research interests include use/adoption/impact of information & communication technologies (ICTs), health informatics, e-Government, and social & mobile computing.  He has several articles under review. He is a constant reviewer for a number of international conferences in the information systems and information/computer science discipline
Last Book Read
Emotional Intelligence 2.0, by Jean Greaves and Travis Bradberry.