Lecturer
Biology & Health Sciences
Esteves Science Hall 103
Albany Campus
518-292-1815
[email protected]
Biography / History
Dr. Andrea Dievendorf is a lecturer in the Department of Biology and Health Sciences. She completed her Doctor of Chiropractic from the Palmer College of Chiropractic in Davenport, IA. Dr. Dievendorf has over 9 years of teaching and administrative experience in higher education, and has a chiropractic license for NYS and certification in Functional Medicine.  In practice, she specialized in working with maternity and pediatric patients, and is a current member of the New York State Chiropractic Council.
"I like to work with Sage students because…
…of their healthy curiousity in learning. They come to class enthusiastic and are able to share stories from other classes and experiences in the health care field to help relate it to the topics in class."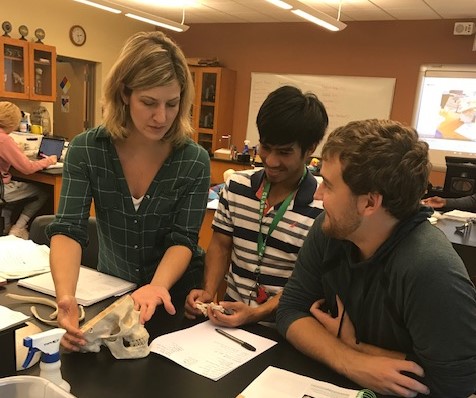 "My favorite teaching moment was…
…when I received an email from a student telling me how they were able to still utilize what they learned in class to pass their NCLEX and become a nurse."
"Courses I like to teach include…
…Anatomy and Physiology 1 and 2"
Teaching Philosophy
I believe that as an instructor, my role is to act as a guide for my students. I do this by providing them with an opportunity to learn through hands on learning, discussion, and to have them be able to have choices to help direct their learning.