Professor, Philosophy (Writing & Contemporary Thought)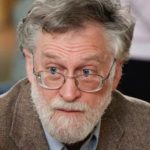 Armory 201
518-292-8614
[email protected]
Education
Ph.D., Duke University
M.A.R., Yale Divinity School
M.S.W., University at Albany
B.A., Yale University
Best Teaching Moment
When the eyes of a student open wide upon discovering a new and transformative idea.
Research Interests
Phenomenological approaches to the intersection of Religion, Philosophy, and Psychology.
Favorite Book
The Poetics of Space by Gaston Bachelard
Profile
Reflective, curious, eager to explore ideas that can transform lives and reveal new possibilities. Committed to the integrity and interconnection of all things.