Lecturer, Law & Society (Criminal Justice)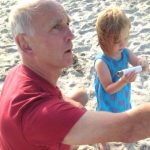 Armory 202, Albany
518-292-1973
[email protected]
Education
M.A., English, Western New Mexico University
Best Teaching Moment
When I can engage a student in the subject and he or she decides to go further into the topic. The peak moment is when they come to class and communicate that interest.
Quote
"Knowing what I know now, if I were a 19 year old Sage student, I'd be flawless at it."
Avocation
Enthusiastic cook, winemaker and occasional blogger. I was put on Earth to be a grandfather.
Profile
Put politely, I am a generalist. My passion is bringing outside experience to the study of criminal justice. When I'm successful, textbooks become like graphic novels illustrated by examples. I try to tell stories that will light fuses. Intolerant of ignorance.