The Literacies of Connection is Sage College of Albany's general education program. In a world that is increasingly complex and interconnected, the faculty of Sage College of Albany recognizes that our graduates need to understand both the diversity of fields of knowledge and also the ways in which those fields are interconnected and interdependent.
Successful completion of general education outcomes will be assessed via a Live Text portfolio. Students are required to obtain a Live Text account in their first term of study at Sage. Completion of LiveText portfolio is required.
Program Outcomes
Verbal, Writing and Textual Literacy: Students will demonstrate the ability to evaluate, analyze, organize, and articulate ideas, in written and oral forms, through a variety of rhetorical modes/strategies
Global & Cultural Literacy: Students will demonstrate an understanding of how cultural differences (e.g., beliefs, values, traditions) impact personal and national thought and behavior.
Civic, Historical and Legal Literacy: Students will demonstrate an understanding of the causes and effects of historical events or governmental processes through the use of primary and secondary documents.
Visual Literacy: Students will demonstrate an understanding of how visual imagery shapes and informs the global circulation of ideas and information.
Financial Literacy: Students will find, evaluate, and apply financial information for personal or professional application and will develop a personal financial plan demonstrating their understanding of financial responsibility.
Values Literacy: Students will apply an ethical framework to decision making.
Environmental and Scientific Literacy: Students will explain how scientists use scientific data, concepts, and other evidence to draw conclusions about the natural world.
Quantitative Literacy: Students will accurately calculate and analyze quantitative data to arrive at appropriate mathematical conclusions to strategically solve applied mathematical problems.
Health and Wellness Literacy: Students will describe and give examples of policy and methods employed to solve national and global health problems
Technology Literacy: Students will demonstrate skills in utilizing appropriate technology for their discipline/career.
Literacies of Connections Requirements : 33 credits
I. Cornerstone

Complete all of the following:

  HUM 112 Language & Community
3 credits
  ITD 155 Sage Connections
3 credits
  ITK 101 Innovative Thinking/Learn
3 credits
  ITK 301 Innovative Thinking/Engage
3 credits
  Mathematics: MAT 110 or higher
3 credits
II. Perspectives
Humanities
ARH, COM, EGL, ENG, HUM, HMN, PHL, PHI, and foreign language courses at the 102 level or higher.
(Courses must be from two different disciplines)
6 credits
Social Sciences
CRJ, CRM, ECO, HIS, HST, POL, PSC, PSY, PSYC, SCL, SOC
(Courses must be from two different disciplines)
6 credits
Natural Sciences
BIO, CHM, PHY, SCI
6 credits
III. Culminating Experiences
Complete all of the following:
  Live Text portfolio
  Experiential Learning, 3 credits
(in major)
  Capstone Seminar, 3 credits
(in major)

Notes
ITD 155 Sage Connections is required for all first time freshmen or transfer students with 21 or fewer transfer credits upon admission.
ITK 101 ithink Learn is waived for transfer students with 45+ transfer credits upon admission.
---
I.Think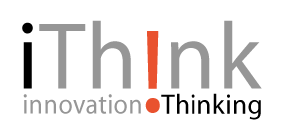 A unique characteristic of SCA is the I.Think program. This three-course sequence (the first two of which are general education requirements and a third which can be taken as an elective or may be required by specific programs) is designed to provide SCA students with experience in innovation thinking, creative problem-solving, group interaction, leadership, design thinking, and community engagement. Through these classes—called "Learn," "Engage," and "Innovate" — students will develop the skills and abilities necessary to succeed in a constantly-evolving world that increasingly demands individuals to be able to:
seek solutions that transcend mainstream thought and a single-discipline approach,
implement a problem/opportunity paradigm that serves others
persist in the face of obstacles,
value equally the roles of leader and team member and be ready to assume either as circumstances warrant,
honor, value and encourage diverse views, opinions and approaches,
negotiate with peers, subordinates and superiors,
master technology and employ it as a means rather than an end, and
use a variety of tools to communicate with a diverse population.
These abilities are in turn placed in service to a commitment to community and to improving the world around us.
Competencies
Sage College of Albany is committed to providing opportunities for academic success. The assessment of English language and mathematics is the first step toward promoting academic success. The results of the assessment program are used to help determine appropriate academic courses for each student; the goal is to help each student achieve basic proficiency in the vital English language and mathematics competencies which are necessary for collegiate success.
Entering students who do not initially demonstrate competency in English language skills and mathematics may be placed HUM 111 and/or MAT 104. The initial assessment of English language skills and for mathematics takes place at assessment sessions in summer and in the Academic Advising Office during the academic year. Students will receive academic skill assessment results and will be advised if their skills are deficient.
All students seeking a bachelor's degree must demonstrate mathematics competency by passing a college level mathematics course, MAT 110 or higher. Students with a documented learning disability in mathematics must meet this mathematics requirement for the bachelor's degree.
Second bachelor degree students possessing an undergraduate degree from an accredited college or university in the United States are exempt from general education requirements. Students holding bachelor's degrees from international institutions may appeal to the Academic Dean for a waiver of all or a portion of general education requirements.
---
Course Categories
Humanities: All credit-bearing courses in art history, communications, English, humanities, philosophy, and foreign language-102 level or higher are classified as humanities courses (ARH, COM, EGL, HUM, and PHL). [L]
Science: Science courses include all biology, chemistry, physics, and science courses (BIO, CHM, PHY, and SCI). [L]
Social Science: Social Science courses include all criminal justice, economics, history, political science, and sociology courses except SCL 347. (CRM, ECO, HIS, PSC, PSY, PSYC and SCL). [L].  In addition, all criminal justice (CRM) courses are social science electives with the exception of, CRM 352, 353, 356, and 349.
Liberal Arts courses: Liberal Arts & Sciences courses include all humanities, mathematics, science, and social sciences. [L].  In addition, the following courses are classified as liberal arts:, ASL 101, ASL 102, EDU 206/PSY 206 and ITD.
Professional courses: with the exception of courses noted above, all courses with the following prefixes are classified as professional electives: ACC, AEM, ART, BUS, CSI, EDU, GMD, HSC, IND, ISD, LAW, PHG, PED, and CRM 349. In addition the following studio courses are classified as professional electives: AFA, DAN, MUS and THR.
General Elective – General elective or open elective courses include all college level credit-bearing courses.
See Course Descriptions to identify courses that meet liberal arts & sciences requirement.
[L] Course meets Liberal Arts and Sciences requirement.
[P] Professional credit. Course does not meet liberal arts and sciences requirement.