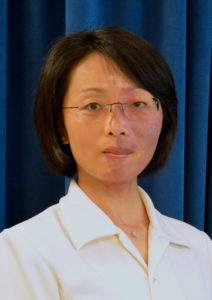 "My classes at Sage have given me the strong foundation I need to enter into the accounting field," said Accounting major Shuxin Dunavin. In summer 2018, she put the knowledge she gained in the classroom to work in the professional world, during an internship at the Office of the New York State Comptroller.
"My internship experience opened my eyes to the practical side of applying what I have learned," continued Dunavin, who contributed to several data management, digitization and documentation projects. She said that working with documents like the Comprehensive Audit Manual, Financial Management Guide and Uniform System of Accounts for Municipalities, gave her valuable firsthand experience with professional standards.
She expressed gratitude to Accounting Professor Gerald Silberstein, Ph.D., CPA, Economics Professor Ceren Ertan Yoruk, Ph.D., and Management Professor Eileen V. Brownell, Ph.D., who encouraged her to apply to the comptroller's competitive Future Forward Internship Academy, and to her colleagues at the comptroller's office. "The main highlight for me was working with my mentor, supervisors and managers," she said.
"I like to work with numbers because numbers quietly tell a story," said Dunavin, of what attracts her to the accounting field. She will complete her bachelor's degree in December 2018, and looks forward to starting her career and pursuing a Master of Business Administration degree and a Certified Public Accountant license.