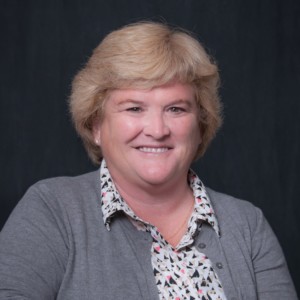 Caroline Leavitt DeCota thinks of Sage as "a magical little place where you get to explore the best of what the world has to offer."
Why magical?
Because in Caroline's case, Russell Sage College took a young woman uncertain of who she was, and what role she might play in life, and transformed her into a confident, inspired college graduate ready to achieve her goals.
After graduating from Sage in 1984 with a B.S. in Public Administration, Caroline would go on to get a master's and hold titles like chief operating officer and national account manager.
In other words, she became a leader, and it was the Sage experience that set this success story in motion. "I gained a confidence that I never knew I had," Caroline says. "The confidence to explore, without the worry of failure."
The magic formula Sage has developed, Caroline believes, is actually quite simple: lots of individual attention, the chance to make strong and lasting personal connections, and the encouragement to go where you haven't gone before.
"Sage is the perfect place for students who are unsure of what they want to do, but are able to see outside the box," she says. "You're given so many opportunities to succeed. You're shown how to become adaptable and flexible. You're not force-fed your education, you participate in your education. It's not something you're given, it's something you acquire for yourself."
It's the kind of place where you get back what you put in.
And then what happens is you want to give back.
Or, as Caroline puts it, "You become a giver and not a taker."
For decades now, Caroline has been giving back to this college that transformed her, including serving on the board of trustees and being active on the Russell Sage College Alumnae Association. She says it's become a philosophy of life, or way of being, that became ingrained during her college years.
"And it's something that will stay with me forever."