"Uncommon" Fellowship Provides Professional Development, Personal Sense of Accomplishment
Emily Everard, ESE '17
Education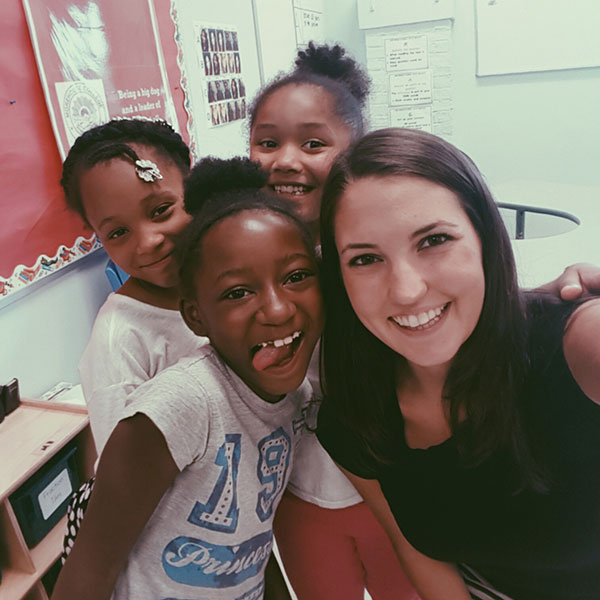 Esteves School of Education student Emily Everard '17 received an Uncommon Schools 2016 Summer Teaching Fellowship; the fellowship provided a stipend and professional preparation for Everard, who assisted in classrooms at Troy Prep — a public charter school not far from the Russell Sage College campus — at the end of its academic year, then led reading instruction for second and third graders during Troy Prep's Summer Academy.
From her first visit with her Inclusive Learning Design class, Everard was drawn to Troy Prep's mission to prepare low-income students for college. She later observed classes at the school as part of required fieldwork. "The more I found out about its success, the more I wanted to be part of it."
After an intense week of professional development with teaching fellows from throughout the Uncommon Schools network, Everard reported for work at Troy Prep, where she was observed by professional educators every day, and regularly received feedback and suggestions for fine tuning her methods. "I always felt like a respected team member," she said. "The stakes were high. These kids needed to pass."
At the end of the Summer Academy, all her students passed the test to progress to the next grade level.  "My students cheered, they were so happy and I was so happy for them!" she said.
Everard said the summer fellowship helped her find her voice as a teacher, and prepare her for student teaching in a public school third-grade classroom in fall 2016. "I won't have that 'first time teaching' hesitancy."