Whether you just moved on campus or you're visiting Albany and Troy this fall, we hope you'll add some of the area's most popular events and destinations to your "Must Do" list. Here are some ideas – most are walking distance from Sage College of Albany or Russell Sage College.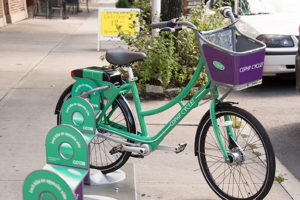 1. The CDPHP Cycle! bike share program is a fun and easy way to explore Sage's neighborhoods — and college students get 50 percent off all riding memberships! (various locations near Sage College of Albany and Russell Sage College).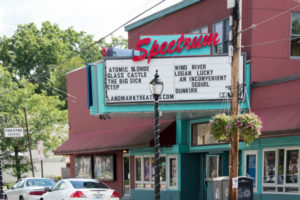 2. Locals love the Spectrum 8 movie theatres for its mix of Hollywood blockbusters, first-run independent and foreign language films, and for its concession stand, with cake and brownies, coffee, tea and popcorn with real butter (1.3 miles from Sage College of Albany).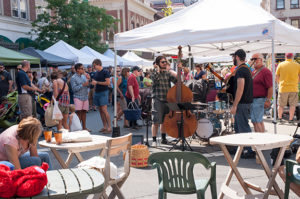 3. The year-round Troy Waterfront Farmers Market hosts nearly 100 vendors offering organic produce, prepared food and artisanal products produced within a 100-mile radius of Troy. There are always local musicians performing, too (.2 miles from Russell Sage College, Saturdays).
4. LarkFest is upstate New York's largest one-day street festival (1.6 miles from Sage College of Albany, September 22).
5. The annual Troy ChowderFest offers a chowder for every taste, from traditional to experimental, as well as live entertainment and a citywide sidewalk sale (.2 miles from Russell Sage College, October 7).
6. Albany's galleries, museums and shops stay open late and host a slate of special events during the monthly 1st Friday celebration (various locations near Sage College of Albany, first Friday of every month.)
7. Troy Night Out is Troy's monthly celebration of the arts with special events happening all evening throughout the city (various locations near Russell Sage College, last Friday of every month.)
8. The Opalka Gallery is a gathering place for the entire community, with a full calendar of exhibitions, lectures, films, performances and more (Sage College of Albany campus).
9. The Theatre Institute at Sage is a professional theatre company on the Russell Sage College campus.
These are just a few examples of what Sage College of Albany's and Russell Sage College's neighborhoods have to offer. If you have more time or want to explore more, you'll find diverse museums and arts and cultural organizations, concert venues, opportunities for outdoor recreation and much more. Sage's Where to Eat, Stay & Play guide, All Over Albany and Iloveny.com are great resources.