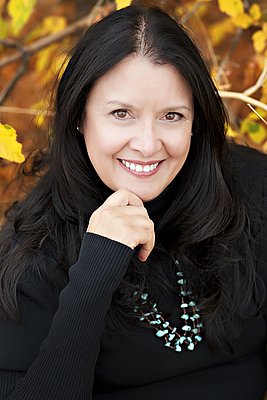 "Are you willing to learn about your deepest self?"
Whether they know it or not, that's the question asked of students as they enter the Sage Counseling and Community Psychology graduate program.
The reason, according to Professor Gayle Skawen:nio Morse, the program's director, is both simple and profound:
"When you're working with people who are in a vulnerable place, you have to be vulnerable yourself if you're going to help them. Being able to learn about yourself is hard work, but you need to do that work."
Most of Professor Morse's students rise to this challenge.
"The great pleasure for me is watching students grow," she says. "When they first come walking through the door, they don't yet understand the enormity of our field. By the end, they've become brilliant, thoughtful counselors."
This is not entirely surprising to Professor Morse, because when she reads student application essays she's on the lookout for certain qualities. "I'm looking for people who are kind, and who aren't afraid to address their own vulnerabilities."
It might be said she's looking for her kin.
Professor Morse grew up on the Akwesasne Mohawk reservation in upstate New York, part of a community of elders and family members who saw helping one another, understanding one another deeply, as central to who we are.
In this sense, teaching psychology has become for Professor Morse a calling. In addition to her work at Sage, Professor Morse was also president from 2017-19 of the Society of Indian Psychologists, which represents indigenous psychologists in the United States and Canada.
The study of psychology, for her, is about knowing why people do what they do, because in knowing more we understand more, and become more tolerant of one another.
"Understanding is the key to harmony in the world," Professor Morse says. "Understanding makes us better parents, better bosses, better people."
Professor Morse describes the Counseling and Community Psychology program as close to a cohort model. "We're all in this together," she says. "There are many team projects. And my fellow teachers and I are also helping each other. Together, we're working to be as supportive of our students as we can be. We remain connected all the time, as we come to know our students very well and they come to know us."
It should come as no surprise then to hear Professor Morse say: "This work I'm doing, there is nothing I would rather do."