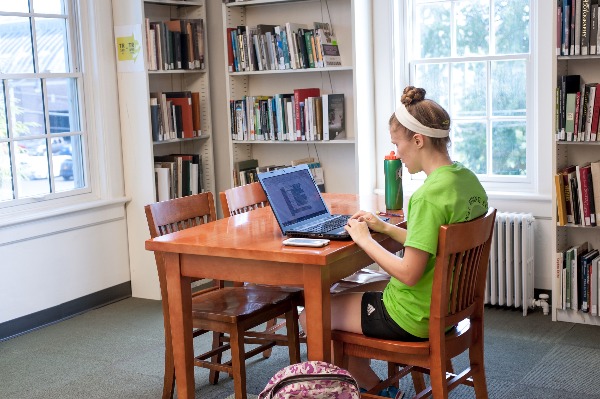 With it being crunch time for college searching and decision-making, we know physical distancing guidelines in response to COVID-19 pose a  challenge to those interested in continuing their education at Russell Sage College. After all, one of the best ways to know if a college is right for you is to visit the campus.
This presents an opportunity for us — and you — to think outside the box. Here are some ways that you can get to know Sage without having to set foot outside your house.
Check out our virtual admission events
We've taken all of our open houses and put them online as webinar events. Whether you're a first-time freshman, accepted student, veteran student, transfer student or graduate student — we have an online event for you!
Get to know campus via video
Watch this quick, three-minute video to get a feel for our Albany and Troy campuses.
Download the ZeeMee app
Filled with short student videos, this app looks a lot like your Instagram feed, but it's filled with helpful, behind-the-scenes information on everything from student life to class registration. Chat with other interested students and even connect with your admission counselor. And while you're at it, check out our other social platforms.
Scroll through our Flickr account
This digital archive of Sage's photos through the years is a valuable resource to anyone hoping to get a feel for our events, campuses and student life.
Schedule a virtual visit with an admission counselor
Talk one-on-one with our counselors and ask all of the questions you have.
Learn more about our communities via our Where to Eat, Play and Stay guides
Both of our campuses are located in thriving cities — Albany and Troy, New York.
Get to know who we are through Spotlight articles
Featuring students, faculty, staff and alumni, read the interesting and diverse stories of our Sage community members.