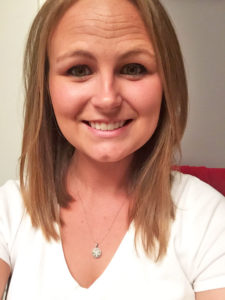 Meet Jordan Conroy, SCA '16 and SGS '18, a Doctor of Physical Therapy (DPT) student at Sage's School of Health Sciences.
Through the accelerated 3+3 Physical Therapy program, Jordan is well on her way to earning her Doctor of Physical Therapy degree – and has already gained valuable real-world experience in her first clinical rotation.
Q: Can you tell us about your first internship/clinical experience?
A: As a student in the Doctor of Physical Therapy program (DPT) at Sage, I am required to participate in three clinical rotations. I spent my first clinical rotation at an outpatient physical therapy clinic, Professional Physical Therapy, in Midtown Manhattan, New York City. Professional Physical Therapy specializes in sports and orthopedics and has approximately 150 offices across the northeast.
Q: How did this experience prepare you for your desired career? What did you learn?
A: Over the course of eight weeks, I observed and worked under two physical therapists to treat surgical patients with very careful rehabilitation and high-level athletes and adults who were progressing in intense return-to-sport programs. Through these cases, I learned many specific rehabilitation techniques that I can use when I enter the field on my own. I learned how to evaluate new patients, effectively communicate about the importance of exercise and technique, and how offices run, including medical documentation and billing to insurance. This clinical rotation provided me with essential tools and traits to be a successful physical therapist.
Q: What do you value most from your education and experience at Sage?
A: My coursework at Sage covered various diagnoses that I saw frequently in clinical. I took a class dedicated entirely to evaluating patients, which helped guide me in asking the right questions to get the answers I needed. Knowing the signs, symptoms, and proper rehabilitation protocols allowed me to develop my own treatment programs that suited the patient. I was able to use the knowledge I gained at Sage throughout my clinical experience and possessed the confidence to treat patients under the supervision of my clinical instructors.
Q: What would you tell prospective students about interning?
A: I chose a clinical location that was a distance from where I live because I completed my undergraduate and graduate coursework close to home. Although I had to cover my own living expenses and arrangements, I highly recommend a change of scenery for your internships. Moving to NYC allowed me to explore a geographical area that was out of my comfort zone and tested my independence. I would also recommend that students spend some time each day learning an unfamiliar topic. For example, each time a surgical patient came in, I went home that night to research the technique and trauma the patient had experienced in the operating room. This helped me develop more appropriate rehabilitation programs because I knew more about their individual case. This will be different for everyone, but I recommend working to better your knowledge on the various topics related to your internship and career.