Last spring, board-certified autism specialist Keisha Powell attended a party. Powell had written two children's books about accepting people who are different and was looking for an illustrator. She was intrigued by the art on the walls of her host's house and asked about the artist.
The host was the artist's mother, and by summer, the artist, Sage Art + Extended Media major Jossalynn Harris, had a contract to illustrate Powell's books. The Day Humble Herbert Became a Hero was published in January and Orange Blossom is forthcoming.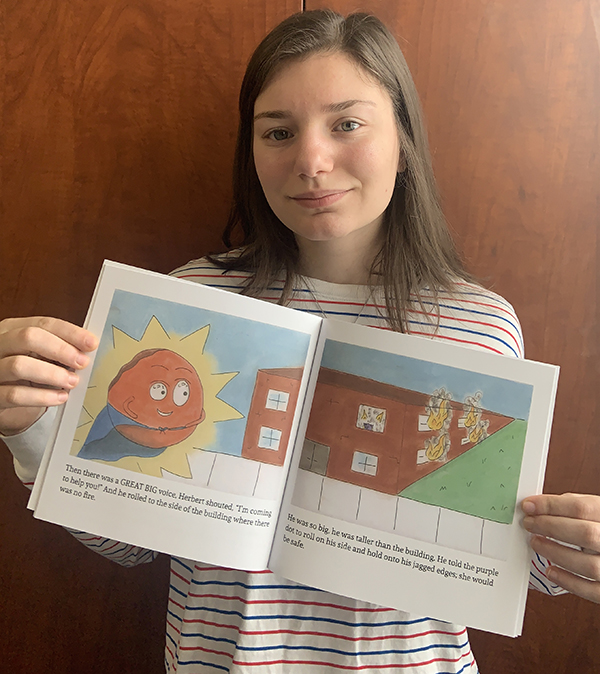 Harris had sold a few pieces before, but this was her first commissioned project. She said her professors' and fellow students' critiques of her initial concepts — and her professors' advice about negotiating a contract — was invaluable. "This is something I would not have been able to do without the resources I have here at Sage," she said.
"Most of my drawings are geared toward an older audience, so it was something I had a challenge with," continued Harris, "but I did the research into other children's books, the colors, designs and simplicity. For Humble Herbert, I drew really cute little dots because the book takes place in Dot Land, and Herbert is the biggest dot, but I was able to integrate my style into it." (For the record, Harris counts Tim Burton – whose work is often referred to as "macabre" and rarely as "cute" – among her biggest influences.) "Keisha gave me a lot of freedom," said Harris. "I was able to read the text and take what I imagined from reading and put that onto paper."
Harris is an art history tutor, works in the admissions office and in the Art + Design Technology Center, and is founding president of Sage's V.E.G.A.H. club for students who are interested in animal rights and the environment.
This spring, she will have three pieces in the 120˚ Intercollegiate Regional exhibit, and this summer she will intern with a creative arts therapist who runs community workshops in Naugatuck, Connecticut, near Harris' hometown. After earning her undergraduate degree at Sage, she plans to pursue a master's degree in Creative Arts in Therapy.
"Opportunities, experiences, people and materials and equipment that are so easily accessible – Sage is setting me apart from people going to other schools," Harris said.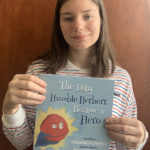 View The Day Humble Herbert Became a Hero, illustrated by Sage student Jossalynn Harris, on Amazon.