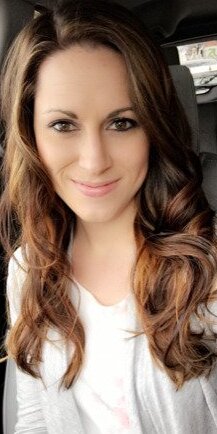 Describe your career highlights after graduation from Russell Sage College. Who influenced you?
After I graduated from Russell Sage, I landed a job as an assistant property manager for student housing. In my first month, the property manager and regional manager both quit and I suddenly found myself in a new position. It was a sink or swim opportunity! I pushed myself to dig deep and motivate my team to get the job done. After a few months of proving myself, the CEO said I "earned my stripes" and promoted me to property manager where I stayed for three years. After that, I potentially could only keep making lateral moves at this organization in my career. I needed to find a new path.
I would say my Dad was a big influence. He pushed me to not settle for a position in property management where I wasn't able to continue growing. He encouraged me to put myself out there; I am so thankful that he did because I love working at Target and love my job. I was hired as an operations manager for one of the largest Target distribution centers, where I have been for three years.
How would you describe how you lead/manage your team at Target?
I focus every day on being a leader, not a boss. I mentioned this in my Target position interview—I have a picture that always stands out in my mind every day: imagine a picture of a boss pointing forward and all the team members are pulling together. A true leader is in the front pulling right next to their team members, leading by example, working alongside them. I strive to be the best leader I can be for them. In doing so, I have gained their respect and trust. I am always motivating them and pushing them to be the best they can be.
I remember my RSC communications class because I was always nervous speaking in front of a crowd. In my current management position, every day I have to speak for 15 minutes in front of my team of warehouse workers. Also, all the organizational management courses taught me the importance of organization planning and execution. I am one of the most organized operations managers; this helps me with time management. I am able to spend more time with my team and leading them.
Do you have any advice for new college students?
It's ok to not know what you want to do or where you want to go. I never thought I would be working in a warehouse leading a team of over 100 warehouse workers but I absolutely love my job and the company I work for. Put yourself outside your comfort zone and you might be surprised, that's how you learn and open up to new possibilities.