Ralph Lauren A Perfect Fit for MBA Grad
Shortly after earning her Master of Business Administration degree at Sage's School of Management in 2017, Lauryn Goldstein joined the People & Development (human resources) team at Ralph Lauren, the world famous fashion, home and fragrance brand.
"My team supports Ralph Lauren ecommerce and cor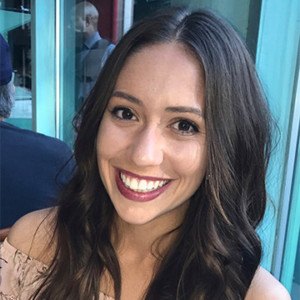 porate functions of stores in North America," she said. "Supporting the direct-to-consumer and digital folks in revolutionizing the shopping experience for consumers is absolutely fascinating." She is also involved in full-cycle HR processes and supports employee engagement around philanthropic activities like Ralph Lauren's Pink Pony Fund, which raises funds for breast cancer research.
While she always hoped to work for a global business in New York City, Goldstein said that a full-time rotation at the New York State Department of Taxation and Finance while she earned her MBA allowed her to experience several management disciplines – and to determine that corporate human resources would be the best fit for her.
Goldstein said her experience at Sage helped her land the position at Ralph Lauren. "They were impressed by my MBA experience and noted that I seemed excited to talk about my capstone project," she said. That project, a marketing plan for a luxury in-home tanning system, went through several iterations as the product was fine-tuned. These changes forced Goldstein and her team to be agile and adaptable – qualifications that Ralph Lauren was looking for as it aligns the employee experience with the changing landscape of retail.
"During my initial interview, a member of the talent acquisition team said to me, 'the only thing constant in life is change,' and this really resonated with me and set the tone for the how I envision my career – a road with consistent learning opportunities and challenges that allow me to grow personally and professionally."