Meagan L. Brisson, SCA '13
Business Administration BBA
Growing up I always knew I wanted to be in a career that would give me opportunities to be compassionate in my work helping others as well as fulfill my desire to make a difference in our community.
During my time at The Sage Colleges in the Business Administration program, I was able to explore my interest in the health sciences alongside my business studies with intention to work in Healthcare Administration. I was accepted into the American Red Cross, Program Management internship where I was responsible for overseeing four of the Regional Preparedness Teams' educational programs.  Most notably, I became a leader in the program development team for the newly established Be Red Cross Ready-University program and was asked to extend my internship commitment because of the program's success. Over the years, I have worked for many non-profit organizations and have found a love for the ability to help those in need and the fulfillment that comes from working in this field.
Right out of college, I accepted a position at 1021 Dental in Albany, NY as a Patient Care Coordinator. This experience familiarized me with business side of healthcare. The support from the staff as they continually encouraged me in my vision and willingness to teach me the "ins and outs" of how a medical office is run was exceptional!  It was by their continued support that after two years working for them I was able to transition into a program abroad working with Pemba Hospital, in Mozambique, Africa for four months.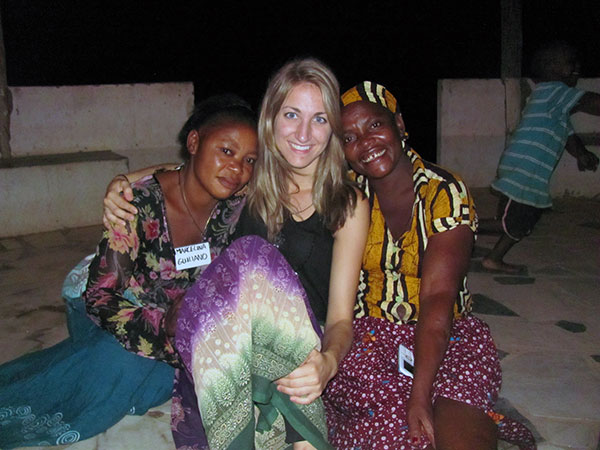 In the hospital I saw the daily struggle of the nurses who had to come up with solutions for working with very limited resources while trying to give the best care possible to their patients.  I learned so much about healthcare in a third world country and became fascinated with the clinical side of healthcare. This has led me to my current position as a Patient Care Associate at Albany Medical Center.  Further, I am about to apply to nursing school.  I go forth with a new perspective about what it looks like to give back to our community, hoping to never look over the need of the one in front of me and seeing compassion ignite into action.
During my time spent in Mozambique I found a greater love for working in healthcare and most significantly a love for the Mozambican people.  I found my first month in the country very hard as I witnessed an overwhelming amount of need in a country that only a few years ago was classified as the poorest country in the world.  There were times I felt like I had little to nothing to give to make a difference, but I quickly realized that it was out of my lack that solutions could come.  I began to sit with the Mozambican people and learn their way of life and what they saw as their greatest needs.  They found hope in their faith and their willingness to take care of each other even in the depths of their own need many times left me speechless and profoundly touched.  There was one thing in particular that I learned from my time spent in Mozambique that changed my perspective completely.  This revelation lies in the action upon just one phrase, "Stop for the one."  Their philosophy as a community was if they all just could stop for the one in front of them and tend to a simple need – a cup of water, a piece of bread, a ride to the beach to go finishing, a hug for a mourning mother – investing in that one in front of them then would extend to the masses.  One thing they kept repeating to me was that somehow, as they learned to do this with genuine care and love for one another, there had always been enough to make ends meet and this has made them realize what is truly important in life. This reminded me of Sage's motto, "To Be, To Know, To Do," and made me proud to call The Sage Colleges my alma mater.