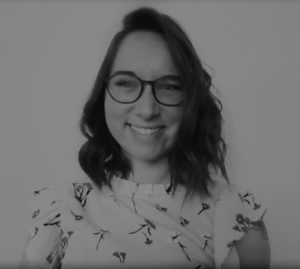 Shortly after Melissa Clifford completed her bachelor's degree in Law & Society at Sage in December 2018, she was hired as the Enough is Enough Coordinator at Planned Parenthood of the North Country in Plattsburgh, New York.
"I am passionate about students knowing their rights and about sexual violence prevention," said Clifford of her new job, helping institutions in New York's Clinton, Essex and Franklin counties prevent and respond to sexual violence, intimate partner violence and stalking on college campuses. "I'm here to do this," she said.
Some current projects include developing trainings on consent, healthy relationships and the neurobiology of trauma, and training college employees and supervisors on how to prevent and address harassment in non-office environments (a field research station, for example.)
"At my interview for the position, I was asked detailed questions about Title IX and New York State's Students' Bill of Rights," Clifford continued. She was able to speak confidently about the federal and state legislation and share relevant work experience and accomplishments, thanks to the customized internship she created with Dishpaul Dhuga, J.D., Title IX coordinator at The Sage Colleges.
Clifford met Dhuga in the course of researching sexual violence on college campuses for her capstone paper. With her career goals in mind, she sent him her resume, cover letter and a proposed position description and asked for an internship. Over the next year and a half, she worked closely with Dhuga and representatives from local law enforcement and victims' assistance programs to inform and empower the Albany and Troy campus communities and the wider community on issues related to relationship and sexual violence.
Clifford said that her phenomenal professors, work as a dispatcher in Sage's public safety office, and leadership roles as a student ambassador for the Admissions office and head orientation leader on Sage's Albany campus also prepared her for success. "My supervisor recently told me I'm ahead of the curve," she said. "I encourage anyone to attend The Sage Colleges and to get involved!"