School of Management Grad, Energy Expert Paul DeCotis Named to List of NY's "Responsible 100"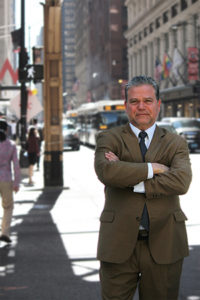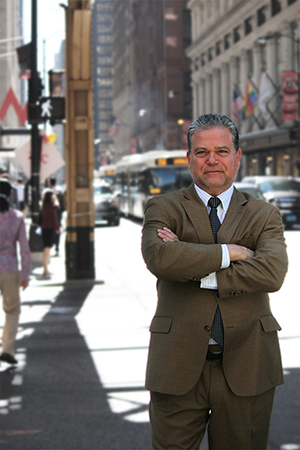 Paul A. DeCotis [MBA, Sage School of Management, 1986] was earning a master's degree in Economics, intending to pursue a doctorate, when he landed an internship estimating the impacts of energy industry investments on the job market. That internship led to a full-time position – and to his interest in an MBA specializing in finance at Sage. "From there, I moved into strategy, planning and policy – again, in the energy field," he said. "The industry was complicated, fascinating and undergoing structural changes that I wanted to help shape and be a part of."
Over the course of his high-profile career – including service as New York's energy secretary and chair of the state energy planning board and senior roles at Long Island Power Authority – DeCotis has built sought-after expertise in energy policy and infrastructure. Today, as senior director of West Monroe Partners Energy and Utilities practice, government agencies, private companies and nonprofits rely on his counsel.
City & State New York magazine recognized DeCotis' influence when it named him to its Responsible 100 list of thought leaders who are setting new standards in work improving their communities. His success helping New York state and West Monroe's clients increase energy efficiency and use of renewable energy sources, and improving operational effectiveness and efficiencies, helped him stand out for the award.
"It is an honor and privilege to work with clients and within our communities to promote better, safer delivery of energy, and to promote the sustainability of our environment," said DeCotis, who joined West Monroe in 2014. "West Monroe provided an opportunity to incubate a new practice in a very entrepreneurial way on the East Coast, working with people I respected and admired, and helping companies solve some of their most complex business and technology challenges."
Professional service is an important part of DeCotis' professional achievement. He has taught in Sage's MBA program and at Cornell University and Rochester Institute of Technology and participates in energy-related initiatives on several campuses. He chaired the U.S. Department of Energy's State Energy Program and Energy Efficiency and Conservation Block Grant Program expert review panels and served on the National Academy of Sciences board on Energy and Environmental Systems. He currently serves on the board of the Advanced Energy Research and Technology Center at Stony Brook University, and the Delta Institute in Chicago.
DeCotis also serves on the Editorial Board of the Springer Energy Efficiency Journal, and Wiley's Natural Gas and Electricity Journal. "I always wanted to be well-read, well-versed, and supportive of all learnings and knowledge creation and transfer. Creating the next generation of leaders has always been important to me," he said. "The work I do with the National Academy of Sciences, educational institutions, not-for-profit boards, the writing I do, and all of the colleagues I interact with make for a rewarding and enriching life experience."