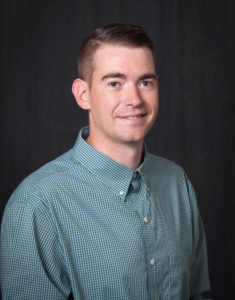 Los Angeles-native Scott Sanders '20 joined the U.S. Army to gain leadership experience. He was assigned to the 10th Mountain Division at Fort Drum, New York, and served two tours in Afghanistan. His work included teaching at an Afghan Army school and providing security at NATO bases and during the Afghan presidential elections. After his honorable discharge, he returned to upstate New York to attend community college before he transferred to Sage.
Sanders and fellow transfer student Andrew Edwards '19 had been veteran ambassadors at their community college and worked with Director of Undergraduate Enrollment Management Kathryn Aviza to establish a similar program at Sage. Sanders and Edwards meet regularly with other student-veterans to help them access veterans' education benefits and navigate resources at Sage and in the community. They also act as liaisons between student-veterans and college administration, to advocate for veteran-friendly policies.
Sage has a well-established history of serving non-traditional students, and that makes a difference to veterans, said Sanders. "We are generally older than the average student population, and may have additional responsibilities, children or spouses," he said, continuing that he has found professors to be willing to accommodate veterans' needs when school, work and family obligations conflict. Sage's extremely competitive transfer scholarships that supplement VA education benefits and its small classes are also attractive to veterans, he said.
Sanders estimates that there are approximately 20 student-veteran undergraduates at The Sage Colleges and more in the graduate programs, so veterans will find a peer group on campus. "I enjoy the opportunity to meet other veterans and love seeing the success that they have after leaving the service," he said.
Sanders is a business major and in addition to his role as veteran ambassador, he is a middle hitter on the men's volleyball team who was named 2018 Rookie of the Year by the United Volleyball Conference and Empire 8 conference.
"Returning to college has been one of the best decisions of my life," he said. "My experiences in the military have given me a new perspective on how not to take things for granted." He plans to attend law school and eventually become a legal advocate for veterans. "Sage is helping me achieve these goals."