July 30, 2019
Mimosa Shin Lynch is a program manager who focuses on user privacy, data and regulatory compliance in the Google office in Munich, Germany.
July 24, 2019
Neha Goel said her Sage professors inspired her interest in a Law and Society major, and in a career in international law and human rights.
July 09, 2019
"Put yourself outside your comfort zone and you might be surprised, that's how you learn and open up to new possibilities," said management graduate Laura Tisinger '11, an operations manager at one of Target's largest distribution centers.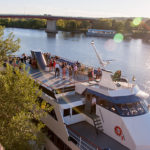 June 14, 2019
If you are visiting Sage in June, July or August, we hope you'll also enjoy some of the summertime activities near our campuses in Troy and Albany. Here are some ideas – all are outdoors, and many are free.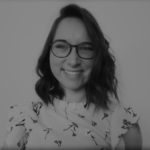 May 20, 2019
Shortly after Melissa Clifford completed her bachelor's degree, she was hired as the Enough is Enough Coordinator at Planned Parenthood of the North Country in Plattsburgh, New York.