July 01, 2020
History major and future teacher EllenRose Duffy '21 knew she wanted a small college, in a small city. She's found that Russell Sage College suits her just about perfectly.
June 17, 2020
This way that Sage seems to have burrowed into her heart bewilders Ann Marie Iwanicki's old high school friends who attended other colleges. Most of them don't feel a lifelong connection to their alma mater. Actually, they're a little jealous of her experience.
June 17, 2020
"Russell Sage College provided me with so much more than an education," Karen Kinsman '88 says. "It was at Sage that the seeds were sown of what would become for me an incredibly strong foundation upon which was formed my love for leadership and service in the nonprofit world."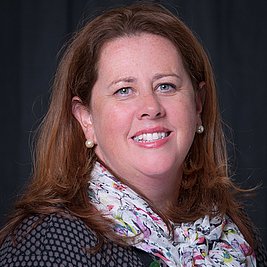 June 17, 2020
"Everybody just supports everybody," MaryAnn Kniska says of her college experience. "Sage gives you insight into yourself. People see things in you that you don't see."
June 16, 2020
The magic formula Sage has developed, Caroline believes, is actually quite simple: lots of individual attention, the chance to make strong and lasting personal connections, and the encouragement to go where you haven't gone before.