February 14, 2019
Sage student Jossalynn Harris has illustrated two children's books. "The Day Humble Herbert Became a Hero" was published in January and "Orange Blossom" is forthcoming.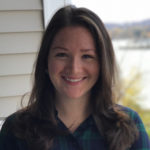 January 17, 2019
Meghan Finneran said her graduate degree prepared her for leadership roles in health care administration, and to earn the prestigious designation of board-certified fellow of the American College of Healthcare Executives.

January 04, 2019
A local recording studio offered management student Hakeem Plummer a paid position after his successful internship.
November 19, 2018
Here are some ideas for winter fun within walking distance of Sage College of Albany or Russell Sage College.
October 16, 2018
Marlyne Fahey was selected for New York state's highly-competitive Excelsior Service Fellowship and the state's new Women Lead Fellowship for Women in Government.