March 19, 2020
Getting an advanced degree is possible at many colleges and universities. "But it's easier at Sage," says Chester Ayers. "With small class sizes, you'll get the one-on-one time and individual attention to help you thrive."
March 19, 2020
Jennifer Onwe loved playing on the softball team at Russell Sage College, but looking back what she appreciates most is how well she was prepared for her career as a physical therapist.

March 19, 2020
After a key internship opportunity and the extra encouragement of a professor who cared, Ayanna Dunn feels ready to pursue her dream of becoming a lawyer.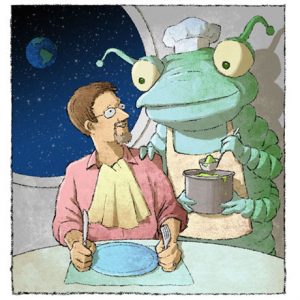 March 19, 2020
After 22 years in the classroom, Professor Matt McElligott, also a successful author and illustrator of children's books, says the teaching experience continues to inspire and invigorate him.
March 19, 2020
A Law & Society major, along with an internship at the New York State Assembly, helped Philip Kwashie reach his full potential and get closer to his goal of making a positive impact on the world.