October 11, 2016
Nutrition students established a program to recover surplus food from McKinstry Dining Hall and deliver it to community agencies that feed people in need.

October 11, 2016
Graphic Design major Jordan White (SCA '17) spent summer 2016 studying at London's Central Saint Martins College of Art and Design.

August 22, 2016
Meagan Brisson's passion for the health sciences and business studies led to a four-month stint at Pemba Hospital in Mozambique, Africa.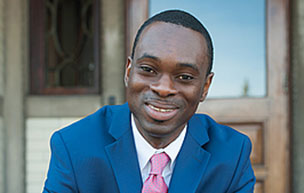 May 03, 2016
Growing up in a little town in Ghana, Kermit DeGraffenreidt Obeng always dreamt of achieving great and wonderful things.