February 25, 2020
When she decided to change majors, Ariannah Logan was worried it was going to be a big ordeal. Instead, she says, everyone at Sage couldn't have been more helpful.
February 25, 2020
The Occupational Therapy Program at Sage has a 100% job placement rate, thanks to its commitment to academic excellence and clinical experience.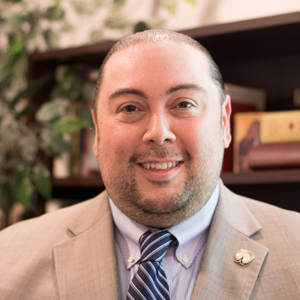 February 25, 2020
After reaching the position of superintendent of schools, Giovanni Virgiglio still wanted to learn. As a candidate for an Ed.D. at Sage, he's having just the experience he hoped for.
February 21, 2020
Law & Society Professor Bobbi Gabrenya is as concerned about how her students learn as she is what they learn.
February 21, 2020
Allison Coleman isn't just coaching basketball, she's helping to shape the lives of her student-athletes. That's why she feels so passionate about her job.