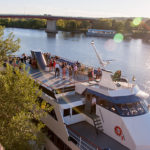 June 14, 2019
If you are visiting Sage in June, July or August, we hope you'll also enjoy some of the summertime activities near our campuses in Troy and Albany. Here are some ideas – all are outdoors, and many are free.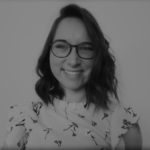 May 20, 2019
Shortly after Melissa Clifford completed her bachelor's degree, she was hired as the Enough is Enough Coordinator at Planned Parenthood of the North Country in Plattsburgh, New York.
May 10, 2019
Saba Abuzaid said the combination of hands-on research opportunities and classroom instruction at Russell Sage has made her confident of success on the Medical College Admission Test.

May 08, 2019
Hajar Hussaini, an Honors student in the Class of 2019, received a fellowship to attend a prestigious seminar for undergraduate poets this June; this fall, she will begin her MFA at the Iowa Writers' Workshop – considered to be the top master's writing program in the U.S.
April 30, 2019
Sofia D'Agostino's internship at the Rensselaer County Department of Health led to a job offer and consulting opportunities.