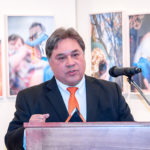 May 31, 2018
Esteves School of Education grad Stanley Harper is leading an impressive turnaround at the Salmon River Central School District.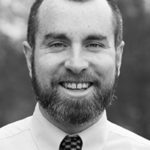 May 21, 2018
Sage Esteves School of Education grad Patrick Farley is one of five finalists for Florida's Teacher of the Year award.
May 18, 2018
Sage College of Albany's Alumni Association presented Susan Wells with the Distinguished Alumna Award, for her leadership of Stars for Our Troops Inc.
May 17, 2018
Leah von Fricken, a a member of Sage College of Albany's Class of 2018, has been named a "Student to Watch" by Graphic Design USA. The magazine's annual list recognizes talented students at leading art and design schools.
April 16, 2018
Xavier Aleman '20 is gaining professional writing experience at his internship with a local radio program, and receiving one-on-one instruction in the craft of screenwriting in a directed study with Artist in Residence David Bunce.