February 15, 2018
Kaitlin Olmstead is a mathematical and statistical engineer at Corning, the Fortune 500 company that creates materials for communications, electronics, life sciences and more. She said that the skills she learned as a student-athlete at Sage helped her advance in her career.
January 30, 2018
Russell Sage College Nursing graduate Rebecca Marszalek Alarcon '12 was inducted into Sage's Athletics Hall of Fame for her achievements on the women's soccer team. The occasion inspired her to reflect on connections between her experience as a student-athlete and her work as a nurse.
January 25, 2018
Nursing major and softball team captain Kiersten Duncan was thrilled to be one of two student-athletes nominated by their coaches to represent Sage at the NCAA Student Leadership Forum in Washington, D.C. in November.
January 17, 2018
Athletics has opened up a lot of opportunities for Tyler Schnaible SCA '20, who is a member of Sage's golf, volleyball and tennis teams.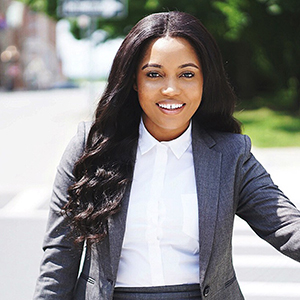 November 30, 2017
Attorney Kimberley Wallace always wanted a career in the criminal justice field. After studying at Sage she said, "I walked into law school very confident that I had the tools to be successful."