January 17, 2018
Athletics has opened up a lot of opportunities for Tyler Schnaible SCA '20, who is a member of Sage's golf, volleyball and tennis teams.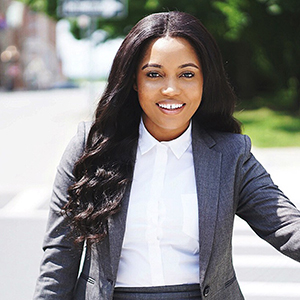 November 30, 2017
Attorney Kimberley Wallace always wanted a career in the criminal justice field. After studying at Sage she said, "I walked into law school very confident that I had the tools to be successful."
November 30, 2017
After earning her MBA at Sage in 2017, Lauryn Goldstein joined the People & Development (human resources) team at Ralph Lauren, the world famous fashion, home and fragrance brand.
November 29, 2017
Honors Student Hajar Hussaini RSC '19 was a delegate at the annual Student Conference on U.S. Affairs at the U.S. Military Academy at West Point in November.
November 13, 2017
Graduate student Gina Gerlach founded a new Interprofessional Education Club at Sage, to increase opportunities for future occupational and physical therapists, nurses, dietitians, mental health professionals and others to learn together.