March 19, 2020
After a key internship opportunity and the extra encouragement of a professor who cared, Ayanna Dunn feels ready to pursue her dream of becoming a lawyer.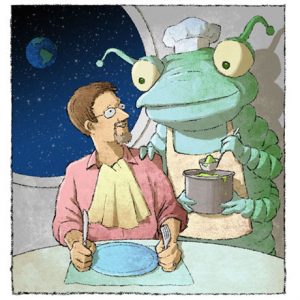 March 19, 2020
After 22 years in the classroom, Professor Matt McElligott, also a successful author and illustrator of children's books, says the teaching experience continues to inspire and invigorate him.
March 19, 2020
A Law & Society major, along with an internship at the New York State Assembly, helped Philip Kwashie reach his full potential and get closer to his goal of making a positive impact on the world.
March 17, 2020
A successful costume designer and a member of the adjunct faculty at Queens College, CUNY, Elivia Bovenzi gives Professor Michael Musial significant credit for putting her on the road to success.
March 03, 2020
He starred on the basketball court at Sage (and now plays pro basketball in Portugal), but Marcus Patterson is just as proud of how well he performed in the classroom.