Graduate Program Director and Professor,
Counseling & Community Psychology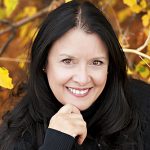 518-292-1819
[email protected]
Teaching
I teach primarily clinical and technical classes in the Counseling and Community Graduate Program. As a professor and program director I am dedicated to incorporating the concepts of cultural competency and cultural humility in my class curriculums.
Research Interests
Research is one of my favorite parts of being a faculty member in the Psychology Department because there are just so many interesting questions to ask and answer. What a great opportunity we have in research where we can ask our most burning questions and then create ways to understand and answer those questions. I am particularly interested in ethics, social justice, women's issues, student learning, and the effects of environmental toxins on health.
Current Projects
One of my favorite projects, with Professors Don Graves and Alicia Harlow and students, is trying to determine what is most helpful to students for successful completion of thesis or dissertation work.
I am also completing a project examining a potential treatment for Gulf War Veterans exposure to toxins.
More recently, I have initiated a multimedia project that includes poetry, painting, music and video.
Currently, I am developing a new project utilizing the Indigenous model by Jacob's (2016) of the Cycle of Destruction, Cycle of Healing and the Blume (2015) new Paradigm of Indian Psychology to help our understanding of Feminism in this century.
Selected Publications and Presentations
Peer Reviewed Journal Articles
Kerr, K., Morse, G., Graves, D. Zuo, F., Lipowicz, A. & Carpenter D.O. (2019).  A detoxification intervention for Gulf Illness: A pilot randomized controlled trial. International Journal of Environmental Research and Public Health, 16, 1-39. 
Jacob, M. M., Sabzalian, L., RunningHawk Johnson, S., Jansen, J., & Morse, G. S. (2019). "We 
Need to Make Action NOW, to Help Keep the Language Alive": Navigating Tensions of Engaging Indigenous Educational Values in University Education. American Journal of Community Psychology.
Aminov, Z. Haase, R.F., Reg,R. Schymura, M.J., Santiago-Rivera, A., Morse, G., DeCaprio, A., Carpenter, D.O. & ATFE (2016). Diabetes prevalence in Relations to Serum Concentrations of Polycholorinated Biphenyls (PCB) Congeners Groups and Three Chlorinated Pesticides in a Native American Population.
Morse, G.S., Graves, D.F., *Prout, K., *Safford, J. (2015) A Pilot study to assess Students' Acquisition of Scientific Reasoning in an Experimental Psychology Class, Pedagogy and the Human Sciences.
Book Chapters
O'Connor, P., Gillum, T. & Morse, G.S. Ethics and Community Psychology (submitted- in press 2020). In Clauss-Ehlers, C.(Ed). The Cambridge Handbook of Community Psychology: Interdisciplinary and Contextual Perspectives. New York, NY: Cambridge University Press.
Blume, A., Morse, G. S., & Love, C. (In Press, 2020). In N.Rubin & R.Flores (Eds) Indigenous Perspectives on Human Rights. The Cambridge Handbook on Psychology and Human Rights. New York, NY: Cambridge University Press.
Trimble, J. & Morse, G.S. (2019). Weaving American Indian Topics into Psychology. In J.A. Mena & K. Quina (Eds.).Teaching a Multiculturalism-Informed Psychology of People (pp.338-358). Washington, DC: American Psychological Association.
 Garcia, M.A.; Morse, G.S.; Trimble, J.E.; Dasillas, D.M.; Boyd, B. & King, J. (2017). A Partnership with the People: Skillful Navigation of Culture and Ethics in Research. In Stewart, S. &.Moodley, R. (Eds.), Mental Health on Turtle Island (pp. 199-218). Thousand Oaks: Sage Publications.
King, J., Trimble, J.E., Morse, G.S., & Thomas, L.R. (2014). The Spiritual and Sacred among North American Indians and Alaska Natives: Mystery, Wholeness, and Connectedness in a Relational World.  In Richards, S. & Bergin, A.E. (Eds.) Handbook of Psychotherapy and Religious Diversity(2nd edition, pp.451-472). Washington,DC: American Psychological Association.
Peer Reviewed: Monographs/Book
Dudgeon, P.; Ring, I.; McClintock, K.; Lawson-Te Aho, K.; King, M.; Morse, G.S.; Connolly, M.; Stoor, J. P. A. (2018). Global Overview: Indigenous Suicide Rates.Perth, WA: University of Western Australia.
Thomas, J. T., Morse, G.S., & The Society of Indian Psychologists Commentary Dissemination Committee. (2017)  Instructor's Manual for the SIP Commentary on the APA Ethics Code. Logan, UT: SIP
Presentations
Morse, G. & Graves, D. (2019). A Pilot Study To Examine Psychological and Neuropsychological Outcomes and A Novel Detoxification Program For Gulf War Illness. In Forward Military Behavioral Health Innovations for the Military Health Systems Research Symposium, Kissimmee, FL.
Morse, G.(2018). Lessons from Haudenausaunee Leadership, Panel Presentation on Indigenous Leadership Governance. Invited presentation at the 2nd World Indigenous Suicide Prevention Conference, Perth, Australia.
Morse, G. & Blume, A.(2018). Different Worlds. Ethnic Minority Psychological Association Hot Topics Symposium. Presented at the APA Annual Convention, San Francisco, CA.
Morse, G. (2018). History and Background of Multicultural Guidelines. Discussant in Multicultural Guidelines: An Ecological Approach to Context, Identity, and Intersectionality,APA Annual Convention, San Francisco, CA.
Morse, G., (2018). Saints and Warriors: Reclaiming the Native Feminine.Presented at the 6thAnnual Capital District Feminist Studies Consortium Conference Troy, New York, NY.
Morse, G., (2017). Invited Talk: Saints and Warriors: Native Feminine Cultural Activism. Presented at a Side Event for the 61stCommission on the Status of Women at the United Nations, New York, NY.
Posters
Morse, G., *Forest, N. Graves, D. F., Harlow, A., *Cooney, J., *Pierce, D., *Griffin, W., Tauber, P. (2015). Pilot Study to Evaluate Work Habits Associated with Graduate Dissertation and Thesis Completion. Poster presented at the American Psychological Association, Toronto, Canada.
(* indicates student author)
Finally, I have to say that it is important to me that my Kanienkehaka (Mohawk) background has given me the foundation to do the hard work that I love.  The Kanienkehaka people's principles of Skennen (peace), Kariwiio (good mind) and Kasastensera (strength), which are achieved by preventing abuse of the environment as well as people are what fuel my efforts. Always try to work with a good mind.