Associate Professor
Community and Counseling Graduate Program Director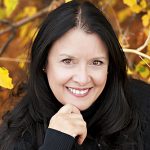 518-292-1819
[email protected]
Teaching
I teach primarily clinical and technical classes in the Counseling and Community Graduate Program. I also teach the Psychopharmacology and Child Psychopathology electives.  I am dedicated to incorporating the notions of cultural competency and cultural humility in my class curriculums.
Research Interests
Research is one of my favorite parts of being a faculty member in the Psychology Department because there are just so many interesting questions to ask and answer. What a great opportunity we have in research to ask our most burning questions and then create ways to understand and answer those questions. I am particularly interested in environmental toxins effects on health, Ethics, how students learn, and how to use the information to make life better. Social Justice and racism are also areas of grave concern.
Current Projects
Currently I am working on a writing project on Ethics, mental health treatment and American Indians.
One of my favorite projects, with Professors Don Graves and Alicia Harlow and students, is one looking at what is helpful for students for successful completion of thesis or dissertation work. Additionally I am completing a project examining a potential treatment for Gulf War Veterans exposure to toxins.
Selected Publications
Peer Reviewed Journal Articles
Aminov, Z. Haase, R.F., Reg,R. Schymura, M.J., Santiago-Rivera, A., Morse, G., DeCaprio, A., Carpenter, D.O. & ATFE (2016). Diabetes prevalence in Relations to Serum Concentrations of Polycholorinated Biphenyls (PCB) Congeners Groups and Three Chlorinated Pesticides in a Native American Population.
Morse, G.S., Graves, D.F., *Prout, K., *Safford, J. (2015) A Pilot study to assess Students' Acquisition of Scientific Reasoning in an Experimental Psychology Class, Pedagogy and the Human Sciences.
Book Chapters
Garcia, M.A.; Morse, G.S.; Trimble, J.E.; Dasillas, D.M.; Boyd, B. & King, J. (In Press). A Partnership with the People: Skillful Navigation of Culture and Ethics. In S.Stewart &.Moodley, R. (Eds.), Mental Health on Turtle Island (pp.). Thousand Oaks: Sage Publications.
Posters
Morse, G., *Forest, N. Graves, D. F., Harlow, A., *Cooney, J., *Pierce, D., *Griffin, W., Tauber, P. (2015). Pilot Study to Evaluate Work Habits Associated with Graduate Dissertation and Thesis Completion. Poster presented at the American Psychological Association, Toronto, Canada.
(* indicates student author)
Finally, I have to say that it is important to me that my Mohawk background has given me the foundation to do the hard work that I love.  The principles of Kanienkehaka (Mohawk), Skennen (peace), Kariwiio (good mind) and Kasastensera (strength), which are achieved by preventing abuse of the environment as well as people are what fuel my efforts. Always try to work with a good mind.