Psychology Office Coordinator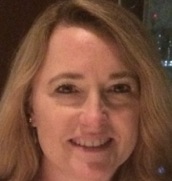 [email protected]
518-244-2221
Where I Started
As a double major in Psychology and in Dance, I earned a Bachelor of Arts degree from Skidmore College. During this time, I continued performing with Catskill Ballet Theatre and teaching dance classes as I had done since high school. After my professional dance career was cut short because of injury, I earned a Master of Arts degree in Community Psychology and Counseling while working for The Sage Colleges. With a focus on becoming an advocate for children and other vulnerable groups, I then worked in the field of human services for twenty years, advancing from direct care to service coordination, and into supervisory and director roles. I also provided counseling services, working with individuals who had survived a traumatic brain injury.
What Now
Looking for a career change, I was pleased to return to Sage in the spring of 2015 to support the students and faculty/Chair of the undergraduate and graduate Psychology programs. In particular, I enjoy providing academic advisement to the Psychology majors through Sages Professional and Continuing Education (SPCE) program, assisting with Sages Chapter of Psi Chi (International Honor Society in Psychology), and supporting the Graduate Program Director and Internship Coordinator with administration of the counseling internships that lead to eligibility for graduates to become Licensed Mental Health Counselors. I also coordinate the hiring and oversight of work-study students and graduate assistants who support the department with research and administrative tasks each semester. And I work part-time for the Masters in Psychology and Counseling Accreditation Council (MPCAC).
Just For Fun
I continue to be an advocate for the arts and issues that are important to me. I have been involved with a performing arts group for people of all ages and abilities; and continue to take ballet classes. I am a patron of various organizations that support dance and music; and assist the volunteer coordinator for an event that annually raises over $100K for St. Peters ALS Regional Center.