Professor, Occupational Therapy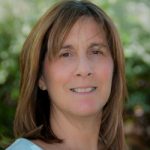 Ricketts Hall 206, Troy
518-244-2057
[email protected]
Education
Ph.D. in Education – 2005: University at Albany (SUNY)
C.A.S. Awarded in Reading – 1985: University at Albany (SUNY)
M.S. in Education- 1978:  College of St. Rose
B.S. – Biology; Occupational Therapy- 1973: Utica College of Syracuse University
Certifications
AOTA Board Certification in Pediatrics – 2011
Clinical Practice
1987 to present; Owner, Director and Clinical Practitioner; Whispering Pines Preschool and Baby Program; Delanson, NY 12053
Courses Taught
OTH 616 Evaluation & Intervention: School-Based Practice (and Lab)
OTH 617 Evaluation & Intervention: Early Intervention Settings (and Lab)
OTH 626 Level I Fieldwork Pediatric Settings
Research
The relationship of a child's fine motor and object manipulation skills to academic achievement: A longitudinal study; 2009-2012
The use of video modeling in promoting the development of object play in children with and without autism; 2010-11
Presentations
"Oral Motor Development Feeding & Swallowing Disorders in Babies and Young Children" NYSOTA – November 2, 2013
"Evaluating & Treating Young Children with Developmental Coordination Disorder" NYSOTA, Albany – November 3, 2013
"Developing Video Models to Promote the Development of Object Play in Young Children with Autism and/or Movement Disorders" NYS United Cerebral Palsy Conference, Albany, NY – October 26, 2010
"The Art of Clinical Reasoning in Working with Children with Motor Planning and Sensory Modulation Disorders"
Delaware-Chenango-Madison-Otsego BOCES – March 26, 2010
Invited Speaker
Regional BOCES, Sidney, NY "Supporting Adolescents and Young Adults with Autism Spectrum Disorders"
New York State United Teachers (NYSUT) – March 20, 2010
NYSUT's Professional Issues Forum on Health Care
Statewide Conference; Albany, NY "All About Sensory: Putting Sensory Integration to Use with Children in Classrooms, in Individual Treatment and at Home"
Parsons Sidney Albert Training & Research Institute (SATRI) – December 18, 2009
SATRI Speaker Series
Parsons VanAlstyne Building; Albany, NY
Accomplishments
Member of the Sage Dietetic Internship Program Advisory Board
Member International Reading Association
Member Council for Exceptional Children
Member Autism Society of America
Consultant to preschool and public school programs regarding research and clinical work in autism and with children with handwriting/sensory processing difficulties.
Serve as Extended Member of the NY State Licensing Board for Occupational Therapy.
Member of the Early Intervention Coordinating Councils for Schoharie, Schenectady and Saratoga Counties
Maintain a professional pediatric clinical practice that interfaces with teaching and research responsibilities. Recognized in this region as a master clinician in pediatrics.
Professional Organizations
Member AOTA/NYSOTA
Service
Faculty Affairs Committee
Faculty Executive Committee
Advisement
Advisory Committee Member: Nutrition Program
Coordinator Tweens and Links Community Program