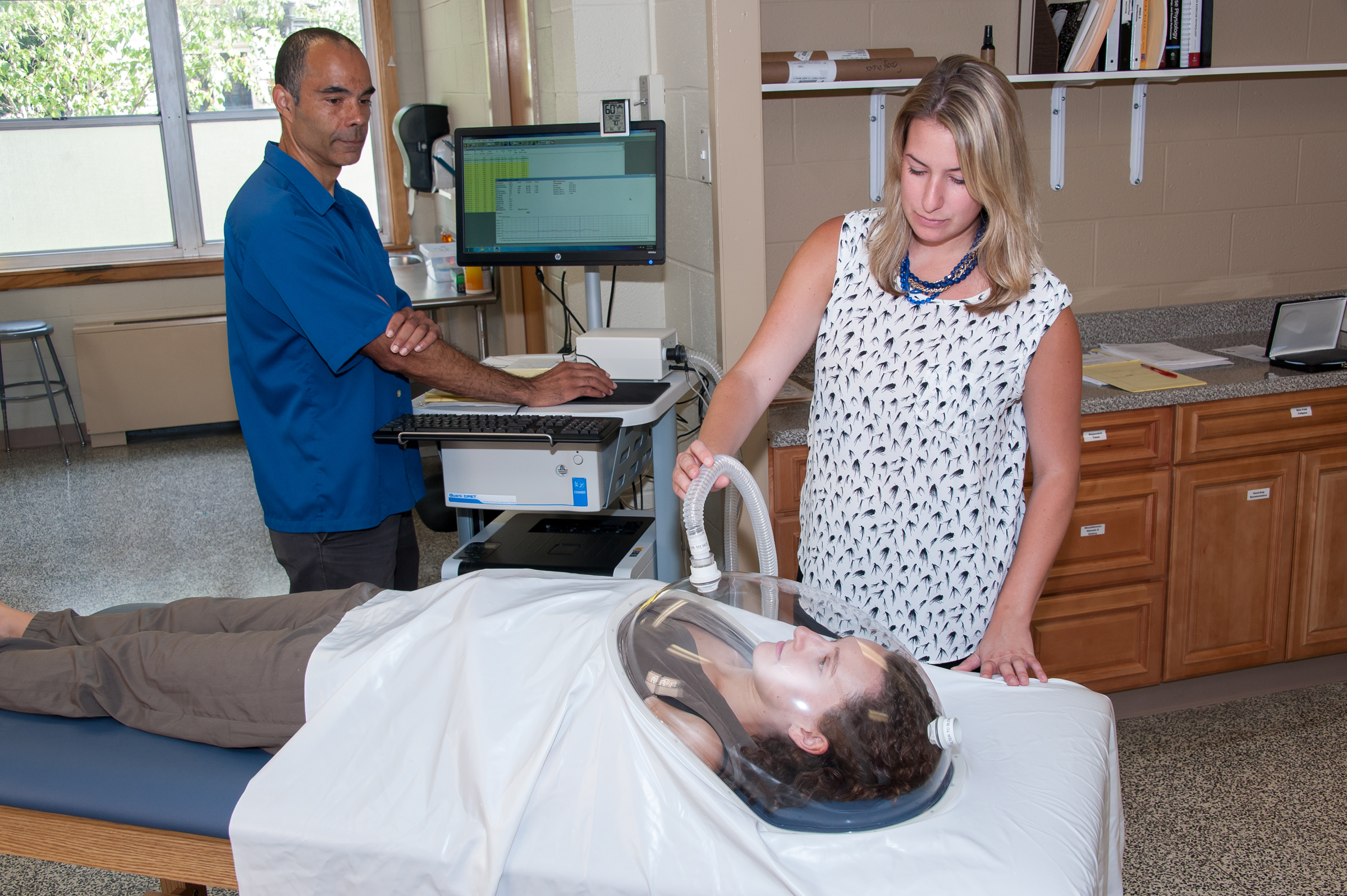 The growing importance of good nutrition and the national debate about what that means makes the field of Nutrition Science more important than ever to public health and well being. With the growing prominence of this science you can play a key role in raising awareness about the effects of diet and nutrition on physical health.
With a degree in Nutrition Science from Sage, you can work in the public or private sector, specialize in an age group or conduct research of your own. Sage will help you make your contribution to this exciting and evolving field.
Careers in Nutrition
Registered dietitians work in a wide variety of employment settings, including health care, business and industry, community/public health, education, research, government agencies and private practice.
Many work environments, particularly those in medical and health-care settings, require that an individual be credentialed as an RD.
RDs work in:
Hospitals, HMOs or other health-care facilities
Sports nutrition and corporate wellness programs
Food and nutrition-related business and industries
Private practice
Community and public health settings
Universities and medical centers
Research areas in food/pharmaceutical companies and academic institutions
Nutrition Rated One of Top Careers
Dietitian/Nutritionist is ranked in the top 100 best jobs according to US News Money Report.
Employment in nutrition is expected to increase 16% from 2014 to 2024 which is much faster than average according to the US Department of Labor.
The median salary for dietitians in the US was $57,910 in 2015 (US Department of Labor).
The annual mean wage for dietitians in New York was $62,960 in May 2015 (US Department of Labor).
Sage's Didactic Program in Dietetics' current 5-year pass rate (2011-2015) for first time test takers on the RD exam is 93% and for first time and repeat test takers is 99%  Sage RD Exam Pass Rates.
Sage is the only college offering a nutrition program within 85 miles.
Nutrition Programs
Undergraduate
Graduate
Certification
Faculty
518-244-2396
[email protected]
Rayane AbuSabha, PhD, RD
Professor, Applied Nutrition Program Director
Eileen Fitzpatrick, DrPH, MPH, RD
Assistant Professor; Chair, Nutrition Science Department
Sonya Hauser, PhD
Assistant Professor, Post-Bac Program Director
Dorian Longton, RD, CDN
Dietetic Internship Coordinator
Colleen McCrief, MS, RD, BS
Director, Didactic Program in Dietetics
Ryan Mitchell, PhD
Associate Professor
Michelle Morgan, MS, RD, CDN
Dietetic Internship Director
Information
For information about the MS in Applied Nutrition, contact Dr. AbuSabha at [email protected] to request a telephone or Skype meeting. Once you send your email, you should expect a response within 48 business hours.
Dr. Rayane AbuSabha, Director, MS Program, [email protected].
Dietetic Internship Information Sessions
All prospective interns are strongly encouraged to either attend an information session or arrange a telephone Information Session prior to completing the Dietetic Internship Application packet, which is due Feb. 15, 2017 for the Fall 2017 class.
Pre-select info session (Sage): September 16, 2016,

2:00-3:30 pm on the Troy Campus in Ackerman Hall, Room 300.

DI info session (All): November 18, 2016, 2:00-3:30 pm

on the Troy Campus in Ackerman Hall, Room 300

.
Please contact the DI Director Michelle Morgan at [email protected] if you wish to attend one of these sessions.