The Sage School of Management ensures that students are prepared for life outside of the classroom.  Internships are a critical step along the path to success.  Over 200 students have completed internships in the past three years. These required work-based learning experiences provide students an opportunity to further develop knowledge and skills they have acquired in the classroom.  These include professionalism, leadership, critical thinking, effective communication – to name a few.  Internships are also a chance to gain additional insight into a particular field, network with professionals, and explore professional interests.
Internship site placements have included:
Accounting and Finance:  General Electric, NYS Department of Tax and Finance,  NYS Comptroller's Office, Ayco, Albany Medical Center,  Northwestern Mutual Financial Group, Arts Center of the Capital Region, Sterling Insurance Company, Northeast Petroleum Technologies Inc., NYS Office of Internal Audit and Compliance (Criminal Justice Records Compliance Unit), NYS Department of Health.
Marketing:  Aflac, American Red Cross, MadAddie Marketing,  NYSERDA, Mohawk Hudson Land Conservancy, Shaye Global, Katie O' Weddings and Events, Destination Bride LLC, New York State Thruway Authority E-ZPASS
Entrepreneurship and Innovation: Gavant Software Inc., In Focus Brands, John Houshmand Design.
Human Resources:  New York State Police, Baptist Health and Nursing Rehabilitation Center, Trinity Alliance of the Capital Region, AFLAC, NYS Assembly, Executive Consulting Group, General Electric.
Sport Management:  Glens Falls Civic Center, University at Albany, Albany School of  Pharmacy, TriCity Valley Cats, Times Union Center.
Management:  CVS,  Farm Family, Citizens Bank of New York, Enterprise,  DSM Fortitech Premixes, Samaritan Hospital, She's a Boss, Arrow Leather Finishing, Inc., Ronald McDonald House.
Selected Spring 2016 Interns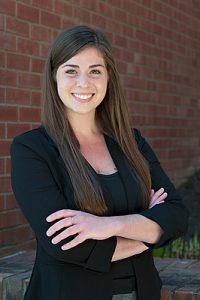 Emily Frany
MadAddie Marketing
Site Supervisor: Kariann Wolf Morris
"Emily completed detailed research projects for our social media marketing plans for clients.  She worked remotely with great success."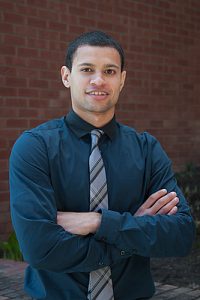 Nolan Lewis
In Focus Brands
Site Supervisor: Robert Manasier
Bright, articulate, team player, responsive.  I can count on Nolan to be one of the first to respond.  He writes well.  He actively participates in meetings and deep dives.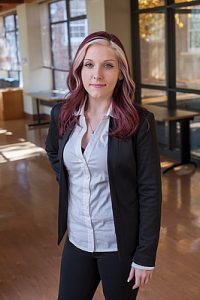 Mary Snell
General Electric
Site Supervisor: Joe Vullo
"Mary was an excellent intern that represents your college at the highest level.  We hired Mary upon graduation."