Assistant Professor, Accounting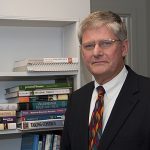 Administration Building Suite 230, Room 230, Albany
518-292-8628
[email protected]
Education
Ph.D., Management, Rensselaer Polytechnic Institute
M.B.A., Finance, Rensselaer Polytechnic Institute
B.S., Biology, Union College
B.S., Accounting, Regents College, University of the State of New York
Courses Taught
ACC 201 Financial Accounting
ACC 202 Managerial Accounting
ACC 203 Intermediate Accounting I
ACC 207 Accounting Information Systems
ACC 210 Individual Taxation
BUS 325 Financial Management
BUS 335 Management Information Systems
MBA 574 Financial Management
MBA 696 Competitive Advantage
Biography
Gerry Silberstein's research focuses on Health Care Finance, Accounting, and Risk Management. He is especially interested in acute care hospital third-party reimbursement and the quantitative methodologies used for it. He has authored a paper in the Journal of Health Care Finance and co-authored papers in the Journal of Sexually Transmitted Diseaseand the Journal of Infectious Disease. His teaching focuses on financial and managerial accounting, financial management, and management information systems.
Dr. Silberstein earned his Ph.D.in Management at the Rensselaer Polytechnic Institute Lally School of Management and Technology. He also holds the degree of Master of Business Administration from the Lally School at RPI, a bachelor's degree in Biology from Union College and a Bachelor's degree in Accounting from the Regents' College of the University of the State of New York. He is licensed as a Certified Public Accountant in both New York and Illinois. He also holds the designations of Certified Management Accountant and Certified Financial Manager. Dr. Silberstein currently serves as Vice-President of the Tech Valley chapter of the Institute of Management Accountants. He also serves as Chair of the Institute of Management Accountants National Small Business Financial and Regulatory Affairs Committee.
Prior to completing his Ph.D., Dr. Silberstein spent over two decades as a Program Research Specialist and Programmer Analyst with the New York State Department of Health. He also served as the Manager of Corporate Research and Development for the Healthcare Association of New York State, and as the Laboratory Director for the city of Schenectady, New York.