Assistant Professor, Management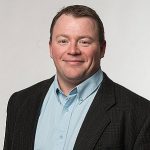 Administration Building 226, Albany
518-292-1792
[email protected]
Education
Ph.D., Management, Rensselaer Polytechnic Institute
M.S., Environmental Management & Policy, Rensselaer Polytechnic Institute
B.S., Biology, Minors: Philosophy & Environmental Studies, State University of New York at Geneseo
Selected Publications
Fletcher, Kevin, "Don't Become a Designated Felon: What Boards Need to Know About Environmental Management Risk and Liability Protection," Club Director Magazine, Spring, 2016.
Fletcher, Kevin, "Driving Sustainability Systematically: The Use of Environmental Management Systems in Parks," Parks & Recreation Magazine (official publication of the National Recreation & Parks Association), August, 2014.
Fletcher, Kevin A., "From Piecemeal to Profound: Making Golf's Environmental Game Strategic," Boardroom Magazine, June, 2013.
Fletcher, Kevin & Zakowski, Suzi, "Breaking Barriers: A Process for Creating More Sustainable Communities," Public Management Magazine, September, 2009.
Fletcher, Kevin, "Moving From Blip to Tip: Changing the Pace of Green Development," Sustainable Land Development Today, February, 2008.
Fletcher, Kevin, "The Management Gap for Greener Businesses," In Wankel, C. (ed.), Handbook of 21st Century Management, Sage Publishing, November, 2007.
Biography
Kevin A. Fletcher, Ph.D., is an Assistant Professor for the School of Management. He previously served as a faculty member with Rensselaer's Lally School of Management & Technology and the Environmental Management & Policy Program, and has taught classes at Skidmore College, St. Rose College, and Siena College. He holds a B.S. in Biology from the State University of New York at Geneseo, an M.S. in Environmental Management, and a Ph.D. in Management (Sustainable Business) from Rensselaer Polytechnic Institute. He is co-author of Environmental Management & Business Strategy and has been published in a wide variety of books, professional journals, and peer-review journals. He has prior experience as Executive Director a non-profit environmental organization, has served as Vice President for a sustainable business management consulting firm, and as Editor and Board member for a leading professional journal exploring the intersection of business strategy and environmental management. His professional experience outside of academia currently includes heading up two environmental consulting firms, e-par USA, Inc. and Greener Futures Consulting, LLC.
MBA695-SP19_Courier_Rnd3-compressed