Assistant Professor, Accounting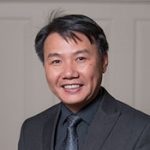 SANG DINH TRAN, DBA, CPA
Assistant Professor of Accounting
Administration Building, Suite 203
The Sage Colleges
140 New Scotland Ave
Albany, NY. 12208
Phone: (518) 292-1760
Fax: (518) 292-1964
Email: [email protected]
Education:
DBA, Accounting, Argosy University
MBA, National Economics University (Vietnam), Management
BS, National Economics University (Vietnam), International Business Administration
Courses taught:
Financial Accounting (MBA 551)
Accounting Information System (ACC207);
Cost Accounting (ACC205);
Intermediate accounting I (ACC203)
Intermediate Accounting II (ACC204)
Individual Taxation (ACC210)
Corporate & partnership Taxation (ACC405)
Biography
Sang Dinh Tran is an Assistant Professor of Accounting in the School of Management at The Sage Colleges. His research focuses on audit quality, and transfer pricing. His current research focuses on the effects of IT on audit quality.
Prior to joining The Sage Colleges, Dr. Tran worked at Vietnam Institute for Trade and Industry Studying, and taught several courses in accounting, finance, and business administration. Beside experience in education. Dr. Tran also has experience in business professional. He worked as an assistant auditor, a tax advisor, and a management consultant for few years.